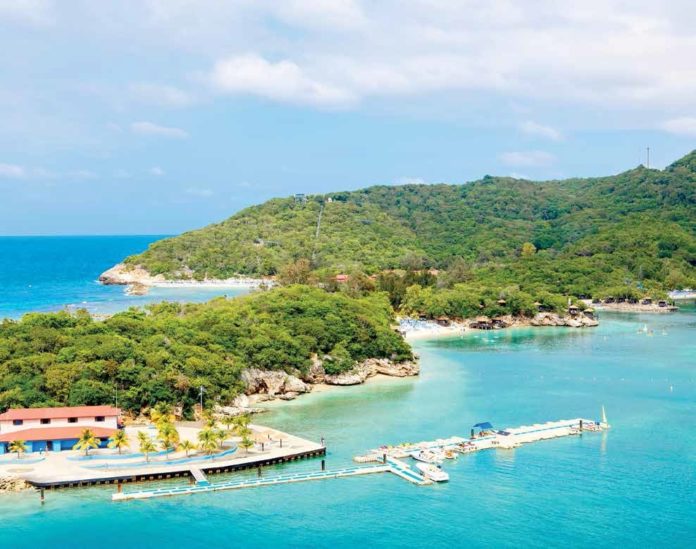 Having formerly been a Spanish and French colony, Haiti was among the first countries in the Americas to obtain their independence.
Known for its rich culture and diversity, Haiti is now also ready to be recognized in the world of business, showing promising numbers and great potential for growth in the coming years.
During the 1970s, Haiti came to be known as one of the top tourism destinations in the world, with many American and European celebrities frequently vacationing in their luxurious hotels and magnificent Beaches.
Since then, Haiti has faced times of political instability and economic crisis, but following a tragic earthquake in 2010, they have come together and managed to reverse the trend.
Today, Haiti has seen a stable yearly growth of 2.5%, and reached an 8.41 billion dollar GDP in 2017, just below its all-time-high average of 8.78 in 2014. Furthermore, Haiti's scores have also improved in various sectors, such as Government Integrity, Fiscal Health, Judicial Effectiveness and Trade Freedom, according to the 2018 Index of Economic Freedom.
In fact, Haiti is considered to be one of the most open economies in the Caribbean region, with legislation that encourages foreign direct investment.
With many international companies already establishing operations in Haiti, and a new government plan to support investment in agriculture, construction and manufacturing, Haiti is expected to grow at a rate of up to 3% in the coming years. This expectation is well founded, for Haiti's proximity to the U.S., and a preferential access to their market, as well as a cheap labor force, will surely appeal to a large number of investors. Moreover, because of the island's incredible climate, sectors such as tourism and energy production, through the use of solar energy, are also attracting major investments.
Throughout the years, the Haitian people have shown to be a true example of resilience and perseverance, and today they seem to be on track to regain the glamourous spot they once held, and to build a new future for their country.
Haiti, now more than ever, is open for business.