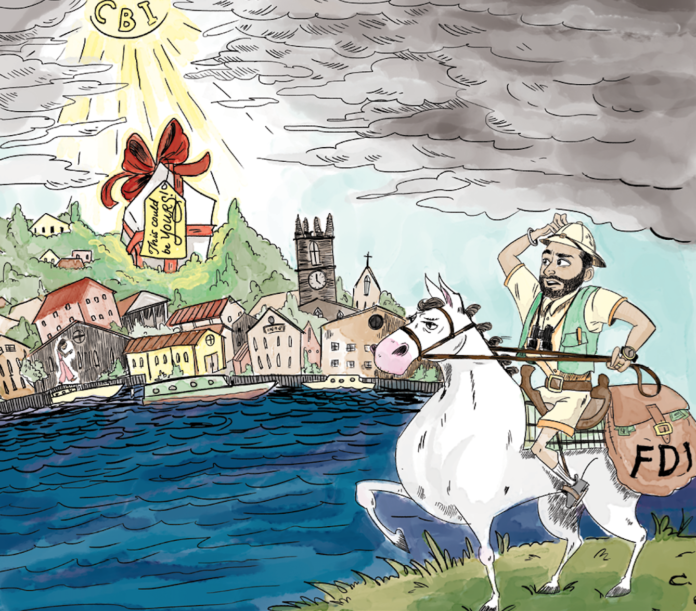 WELCOME TO OUR AUTHENTIC GUIDE TO GRENADA. It is a deep honor to be producing this series once more especially on the run up to our 50th destination. As requested by our core readership of investors, HNWI and leaders in the travel market worldwide, we took the plunge once more and voyaged out. At the start of this year at our extravagant "coffee summit", our participants requested information on key markets that were of direct interest to them for a variety of reasons. From wealth protection through to international residency programs and unique tourism destinations, and as promised, we packed our bags and voyaged out once more. This time we took our team to Grenada which featured on our top 5 destination list, to understand the very fabric of what makes this market tick. From exploring the opportunities in its Citizenship by Investment program and understanding the key movers and shakers that you need to know and what to avoid.. The team spent over 7 weeks and conducted over 60+ personal interviews.
Although internationally Grenada is still finding its place, it certainly holds its own in its regional value chain. On a personal note, the Government were accommodating to our questions, request for access and the Citizenship by Investment (CBI) unit were tremendously transparent with its program and aims. This program like many, has a variety of investment projects, but what differentiates it from other regions is that the program has the additional benefit of the inclusion of the HB1 visa and many international brands and several key investors in our mind, with a will to see projects succeed for both investors and end-users. Within this feature you will hear from the voices you need to know in regards to the CBI and the people who can help you navigate it safely.
On behalf of the team, I would like to thank the Government of Grenada, our sponsors and the people of Grenada who invited us in as their own.