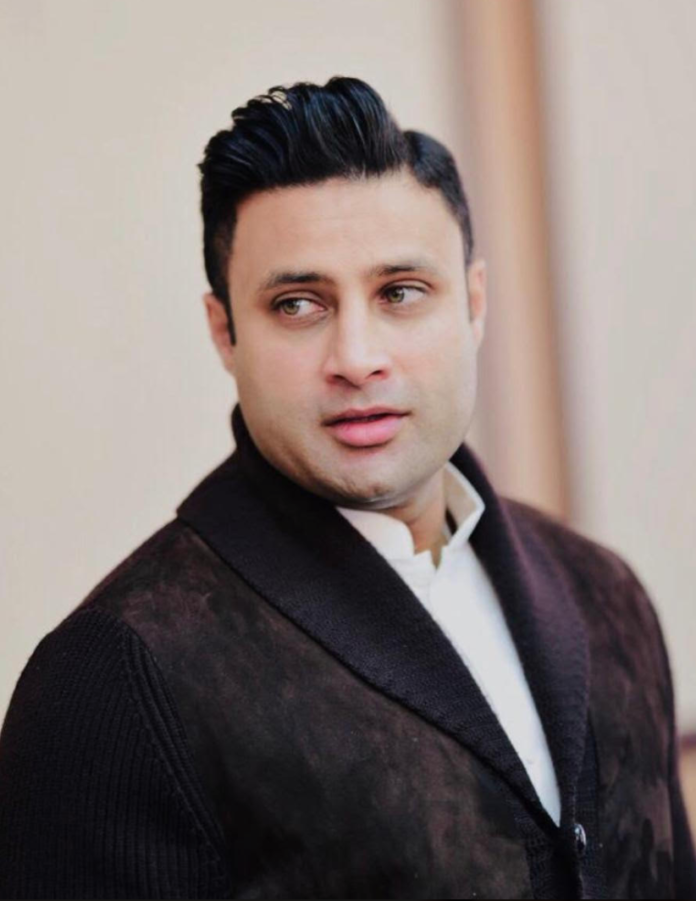 1.The current government has now been in power for over 4 months. How do you see Pakistan evolving under the PTI government?
I saw Pakistan evolving before the Government even came into power. I saw a well-settled western democracy where votes were being given based on policy-making and reforms being brought in. Looking at the past, Pakistan was on a different dynamic. Two families were controlling the state and they had full power over the government and its policies. They were not judged on what they did. Before coming into power, the government created awareness. We have never had in Pakistan a system of good governance and balance. Whoever was in power could do whatever they wanted, without having to worry about any opposition, Pakistan lacked strong leadership to steer the country towards progress and prosperity. Awareness about the policies, our reforms and initiatives has only come about because of Prime Minister Imran Khan. This has made the government, the most scrutinized government in the history of Pakistan. We had a 100 days agenda and every day, we have people asking us what our plans are and why we have not performed. Never in the history of Pakistan has this been questioned before. That shows the maturing element of our democracy when the system is merit based instead of being a spoils system.
Secondly, Prime Minister Imran Khan broke the two party system. This is the first time that a two party system has been broken in Pakistan. That again puts us under scrutiny because we have a strong opposition. I think the initiatives that we have taken in the past 5 months has been transparent and we are trying to depoliticize the entire system. When people walk into an institution, they need to know that they will be heard and that their files will be passed through on merit. One of Prime Minister's main focus is on the welfare of the less privileged as well as the accountability and transparency of the system. We have a very young population and a rising middle-class. One of the biggest achievements of the PTI has been about educating masses to not use public money for personal gains. With new policies and institutional reforms we are trying to improve our ranking in terms of Ease of Doing Business. We have lowered the amount of taxes; from seventy taxes, we brought them down to twenty and we will lower it even more in order to attract foreign investment. The business case for investing in Pakistan has never been stronger, by bringing in transparency and corruption-free governance, we have restored confidence of the private sector investment. He also created a one window operation in the government for overseas investment.

As minister of Overseas Pakistanis and Human Resource Development, I want to build awareness for people to come to Pakistan and invest money. Just yesterday we introduced a very good bond with a 6.75% annual return. That's a great yield and you cannot find a similar bond, backed up by the government anywhere else in the world. The yield is 6.25% if it is a three year lock in and 6.75% if it is a five year lock in. The minimum investment size is $5,000 with no upper limit. Overseas Pakistanis as well as Pakistani residents can invest in it.
2. According to your Ministry, approximately 7.6 million Pakistanis live abroad, with the vast majority and over 4 million, reside in the Middle East. The second largest community, at around 1.5 million, lives in the UK. According to the UN Department of Economic and Social Affairs, Pakistan has the 6th largest Diaspora in the world. Many of these Pakistani's that are abroad are highly qualified and top notch experts in their respective fields. How can Pakistan improve its attractiveness in order to bring some of these skilled workers back to the country and limit the brain drain? What is your message to them?
Firstly, I think the figure is not exactly correct, we are close to approximately nine million Pakistanis living abroad. As Minister of Overseas Pakistanis and Human Resource Development, I opened a portal named "Naya Pakistan Calling" to bring overseas Pakistanis back to the country. They can scan in their CV's, register themselves and they will receive employment opportunities from private or public companies in Pakistan, which are looking for a certain profile or skill-set. They will even offer to bring them back to the country. I myself was born and raised in Britain, I have successful businesses there and I gave up all of that to get behind this Prime Minister.

The cabinet has also given a number of jobs to overseas Pakistanis because of their capacity and ability to think in a more structured way compared to the locals, they also bring in more value given their international experience and exposure. We have to bring in our experienced people from abroad and involve them in as many boards and departments as we can in order for the country to grow. You can mark my word on it, in the coming five years, we will have a record breaking brain gain.
3. Congratulations on your new role as Minister of Overseas Pakistanis and Human Resource Development of Pakistan, what are the objectives of your ministry for 2019?
I will start with the human resource aspect; past governments have neglected human resource development, whilst we believed human resource is our biggest asset and strength. What we need to understand is that we cannot send unqualified workers abroad anymore. Every country from Germany to Qatar now require a certain type of skill set to work in the country. Our main focus now is to train our labour in order for them to get the required expertise. This new skill set will allow them to get a better job. A better job means better pay and better pay means Pakistan gets more home remittances. My main focus is on setting up think tanks with countries such as Germany, Japan, Qatar, the UAE in order to train our labor accordingly to the skill set they require. I have set up 3-5 member teams to work on this task. There is an important urbanization shift in Gulf countries. Saudi has had internal issues and now wants to start hiring more natives instead of expats. This means a lot of Pakistanis are now coming back home. We used to send around 450,000 Pakistanis abroad every year but this year it will be going down to around 350.000 due to a slower growth in gulf countries. We need to start looking at unconventional countries such as Japan, Malaysia, Germany or Indonesia, for our workers to go to.

Secondly, one of the biggest assets is data, unfortunately Pakistan never recognized it. We did not even have data on the number of people getting in and out of the country. Within the first 3 months of my mandate, I set up a biometric system in bureau offices to simplify the whole visa process for our expats, it now gets done in one place. It completely kills human smuggling and protects the poor from departmental corruption. The moment they get their holographic sticker on the passport, they get immune from any corruption that would have taken place afterwards. I have also made the best complaint cell in the country named "Call Sarzameen", Pakistan has never had a comprehensive Human Resource Development policy. Overseas Pakistanis can call 24/7 and we will look at all their complaints. Mazdoor-Ka-Ehsas is a comprehensive program that was created to protect rights of laborers and equip them with the necessary skill-set to make them productive.
4. You said during your second visit to labor camp Omron in Dubai, that the incumbent government was running a campaign to create awareness about sending money through legal channels for the Diaspora and their remittances. Can you please explain to our readers what this campaign consists of and How can these expat workers send their money back in a safe and legal way?
We are indeed working on remittances. I want Pakistan to be the first country to have a "national challenger remittances bank", it will allow the expats to send money at cheaper rates. One of the biggest investments from overseas is real estate. We are working with the law minister in order to get overseas Pakistanis their own court to solve their real estate issues within a month.
5. You have discussed with Major General Al Merri the need of early repatriation of Pakistani prisoners in the UAE who have completed sentences or are in jails for petty crimes through payment of fines. Why do you want to repatriate UAE Pakistani prisoners to Pakistan?
I visited the head of police in Dubai and created a mechanism to get immediate reporting on our prisoners. I also asked them to take better care of them and to release and send back to Pakistan the ones caught on petty crimes, so that we can deal with them ourselves. We have created a committee so that we can have a much closer working relationship with the Dubai authorities.
6. Recently, you expressed to bring structural changes in the Overseas Pakistanis Foundation (OPF) schools system to provide maximum education facilities to the children of Pakistani Diaspora working abroad. How important is it to revamp the education system in Pakistan in which you have 25 million out of school children?
The primary purpose of OPF schools was to provide subsidized education for the children of expats as many of them leave without their families. Unfortunately, it went into commercialization and started taking in private school kids. We did not end up realizing our goal and we are now revamping the system so that it can provide the best possible education for the children of our expats. As far as the overall education system is concerned, it can only ever become good if we have a one syllabus system. In Pakistan we have a two syllabus system, the Metric/F.Sc for the local education and the O/A levels equivalent for UK GCSEs and A levels. We need a worldwide recognised system that is a mix of both, the local and the UK syllabus. The government recently launched a nationwide enrollment drive to enroll out-of-school children
7. British Airways has resumed its flights to Pakistan. Mr. Karim Aziz Malik (Vice President of The Federation of Pakistan Chambers of Commerce and Industry) credits you for bringing them back to the country. You are also working on bringing Cathay Pacific to the country. What will the re-entry of British Airways bring to Pakistan and what does it mean for the country?
We are also looking at bringing Lufthansa back, we want to increase our international footprint. This is the first time Pakistan's gets mentioned in Forbes Magazine as a tourist destination, we need connectivity with the world for tourism to increase. I welcome all international airlines to come to Pakistan.
The main aim of this government is to show that Pakistan is now open for business. We are reducing visa restraints on 182 countries, visas are possible to get online or an arrival and for foreigners coming into the country we are reducing restrictions on where they can and cannot go. I am very pleased to have helped British Airways to come back to Pakistan, after been out of the country for the past 10 years. They resume flights on the 2 nd of June and I believe their first 6-8 weeks are already sold out.
8. With the previous administration, Pakistan has been shifting its interest towards China, but there is room for more. What is the role that the United States of America, in particular, could play in order to further their relations with Pakistan? What actions are you taking in order to attract US investments in the country?
I think the United States and Pakistan have had a long lasting relationship. I understand sometimes this relationship has not been a two way friendship and that is not the fault of the United States, it is because of the weakness of our previous governments. I think the United States is exactly the kind of ally that we require but it needs to be a two way relationship, on a same level playing field.

I do believe that with our current leadership, we will form a strong and mature partnership with the United States, that will benefit both sides. The United States is a huge market for us, we probably have more millionaires and billionaires Pakistani in the US than we do in the rest of the world. Once the Prime Minister makes a trip to US, a lot of American investors will be keen to come as they are very good at sensing good business opportunities.
9. The objective of the Overseas Pakistanis Foundation (OPF) is to resolve the issues faced by the Overseas Pakistanis and their families. What is exactly the role of the OPF and what projects are they currently working on?
The Overseas Pakistanis Foundation previously has only been about providing protection to overseas workers. When an expat leaves the country, he pays 2000 Pakistani Rupees and gets insurance, if he passes away his body comes back to Pakistan and the OPF handles it. We also help if they need money for their health insurance or if something goes wrong at their work. We handle their education and their children's education through OPF schools. We are currently trying to develop and make the OPF the centre point of my ministry, we want to make it a complete facilitation centre for overseas Pakistanis as well as for any Pakistani. I have moved the National Database and Registration Authority (NADRA) inside OPF so that they do not have to visit the regular offices. We are moving our passport making machines into the OPF office.

I want it to be an advisory bureau and facilitation centre, where you can come in and ask any questions on foreign matters. We are also making OPF cards, it will be a three tier system that can be bought on a yearly basis. This cards will give access to certain facilities and it will have a point system in order to get discounts on hotels, renting cars etc. This will help generate income that we will be reversed back into OPF and in helping the low-income labor.
10. As well as being involved into Pakistan's politics, you founded HPM Developments, One London Marketing, and, the Bukhari foundation which focuses on education, healthcare and culture to empower the deprived in Pakistan. You co-founded Martin Kemp Design, you are Vice Chairman of The British Asian Trust and you even have been the executive producer of a Pakistani film, which has put Pakistan on the map in the film industry. Why have you decided to put everything on the side to "give back" to your country and how you are an example of diaspora adding value to the community? From your personal life, what do you feel most proud of?
In 2018, I made it into the top 100 of the most influential and powerful Muslims in Britain, I also won another award which the London mayor Sadiq Khan had won the previous year. I was well settled in London and I met the Prime Minister 10 years ago, we became friends and Pakistan became the centre point of our conversation. I resigned from all directorship of my companies, it did not seem fair to be managing my companies as well as being a Minister.

I have produced one movie and I am supposed to sign a deal for another two but due to my lack of free time, I have left it to one of my directors. I am most proud of the fact that I can contribute towards the Prime Minister's cause. I have known him for 8-10 years and I think this Prime Minister will bring a lot of positive change to Pakistan, it was enough to entice me to give up everything else. If I can contribute just the 1% to the cause and that 5 years from now Pakistan is a much better managed country than I will have succeeded, it will have been worth it.
11. What is your final message to the readers of USA Today who consider Pakistan as a potential investment destination?
Constructive journalism and journalism which brings countries together is the need of the hour and I request the readers of USA Today to keep following Pakistan, to have faith in the leadership and to come and visit the country for tourism as well as for business opportunities.