A natural experience designed to be remembered forever
With an ambitious tourism plan design to open to travelers all natural wonders in the country beyond Victoria Falls, Zambia is setting the example in African tourism.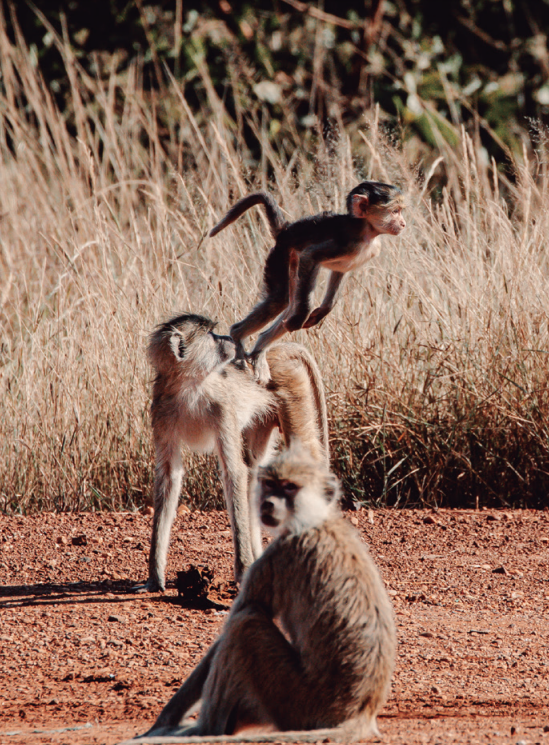 Monkeys at Kafue National Park/                        Photo by: Lucca
As with all natural wonders of the world, the key to an unforgettable visit is to experience them gradually, slowly, and in comfort, in order to fully absorb the shock of seeing nature attempting the seemingly impossible. For this reason, Zambia has been redesigning its tourism infrastructure in a way that guides visitors from 'The Smoke that Thunders', as the Falls are called in the local language, into the deeper wonders of the country. A series of natural parks linked to each other, such as the small Mosi-ao-Tunya and the wooded Zambezi National Park, allow visitors to follow the grand Zambezi River back up its course along the riverbank, and appreciate not only a unique plant ecosystem, but a wildlife allowed to move freely from one park to the next, for the viewing privilege of visitors. 
Designed to host tired travelers in full comfort, the town of Livingstone at the foot of the Falls has flourished in boutique hotels offering true Zambian experiences all the way from their local cuisine offer, their local-themed decorations, and the surprising fine zebraroaming elegant and free around the hotelgrounds. With growing numbers of visitors from all countries of the world, the trend has extended all the way to Lusaka, where travalers are finding an urban complement to their natural exploration in local handcraft markets and top-of-the-line restaurants and bars in the capital's grand hotels, allowing for a truly well-rounded experience of everything that Zambia has to offer: a contemporary adventure in a timeless place on Earth.