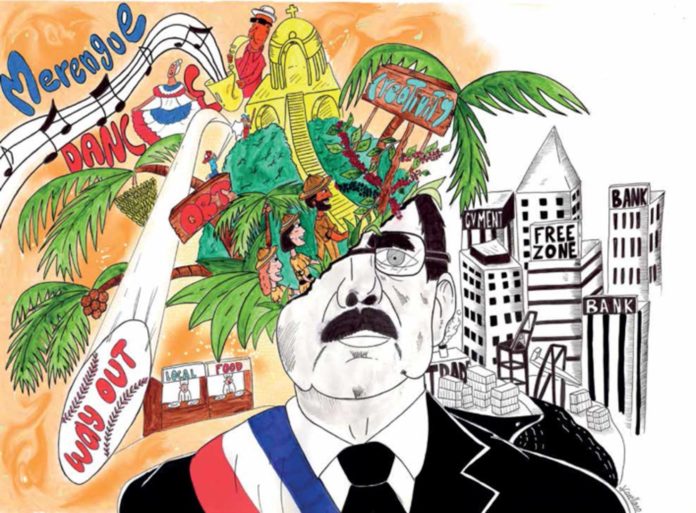 WELCOME TO OUR AUTHENTIC GUIDE TO THE DOMINICAN REPUBLIC. Whether you are a tourist, seasoned investor or an avid explorer, the chances are the Dominican Republic is often synonymous with both splendor and sensuality, with the second more akin to a 50 shades of cultural intoxication that pleasantly dances under your skin.
But there is another story. Amongst its sandy shores, remarkable sceneries and truly mesmerizing beauty, it is home to the back drop of international incidences. Including controversial relations with Haiti, Venezuelans and of course its own issues surrounding baseball and an over-dependence on vanilla economic planning.

"THE TEAM AND I ALWAYS KNEW THE DOMINICAN REPUBLIC WOULD BE A CONTOVERSIAL ISLAND TO COVER"
But let's start from the beginning. The island that the DR shares can in my mind only be described as a storyboard straight from the mind of Jules Vern. One side being void of much and the other blossoming with nature. One side is related to economic and political turmoil and the other…. well, it somehow works for now. What I guess you would have deduced in my own cryptic manner is that it's an island of two extremes and individual destinies. But as one has had international attention, the DR has silently continued to move forward and make the best from its own unique positioning. The team and I always knew the DR would be a controversial island to cover and from day one we were met with the glaring disparities of a country in search for itself. The resident taxi drivers (who resemble a UN contingent with drivers ranging from across Latin America), will tell you tales of a country run by a small amount of families holding the power between them. Business owners would argue of dated government policies and an ever-increasing amount of business chambers that offer purposed solutions but eventually provide little action. And then of course the Government workers who somehow believe the blame of economic mismanagement belongs to the previous parties rather than take up responsibility. It's an island of extreme differences of opinions but characteristically DR. One where differences are left at the wayside of the local cigar club after working hours, although politics is a natural discussion and is played as competitively as the national sport of baseball. Business works in the country and there are countless opportunities for the diaspora to reinvest back. The stock markets are starting to offer promise and small investment holdings in unique  Ventures could provide a better return compared to those found in the USA, but again proceed with caution as you would need local qualified experts to hand hold (like the ones mentioned in the report). The agriculture industry is ripe (excuse the pun) and real estate sector… well in my mind might be ready for re-pricing.
I do however have my gripe with the Tourism Authority of the DR. I think what makes the island truly unique is found in its cultural arts, something that unfortunately has received little to no government investments. Walking or being stuck in traffic in Santo Domingo you will be privileged to witness impeccable amounts of street art. Mastered pieces on public display that offer a unique glimpse into a world of self-expression beyond the stereotypes of LatAm and for the more courageous of palettes, you can within easy research find yourself spell bounded by food alchemists in affordable eateries creating musical treats. The unique flavors and arts of the DR in my mind has been provided the greatest of neglect in a world where traditions and experiences count. Could this be a pivotal downfall of the DR in the competition for the Tourism dollar?
Contact the team for a full list of preferred in-country contacts and to get a deeper understanding of who and what to avoid. As always, happy reading, travelling and Investing.