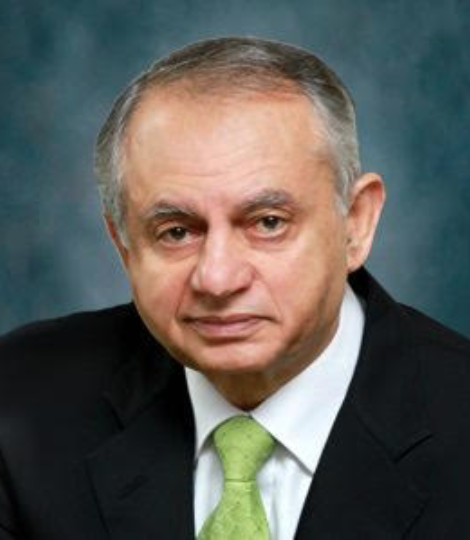 1.Congratulations on your new role as Minister of Commerce, Textile, Industry and Production. What are the objectives of your Ministry for 2019?
We have a current account deficit and a fiscal deficit; the main cause of this current account deficit is the negative trade balance. In 2018, we had a trade gap of about $37 billion. Our exports were approximately $23 billion and our imports were over $60 billion. When I came into office as Minister for Commerce, Textile, Industry & Production and Investment, we started moving immediately in order to reduce the trade deficit. We looked at all the areas where we could immediately boost our exports such as: market access, incentivizing our exporters, facilitating FDI in export sectors, removing the hurdles to export and enhancing confidence of the buyers in Pakistani market.
2. What has been your strategy for this revaluation to take place?
We have changed a lot and we can now see the results. Our exports have started performing better and I'm expecting even better results coming months of 2019. If we rationalize the imports and improve our exports then we will get better results on account of trade deficit. As far as the imports are concerned, we started to put regulatory duties on non-essential goods, while we reduced the duties on raw material and intermediate goods. We are making sure that the costs of products used by ordinary people do not rise and in the meantime, we are targeting the wealthier people by making non-essential goods more costly. Our imports are currently decreasing and our export on the rise, the gap is shrinking every month but I am still not satisfied, we need to tackle this issue in an even harder way because our trade deficit has emerged as a leading challenge for us.
3. In terms of exports, which sectors are you trying to boost?
In this situation the best strategy is ship-out low hanging fruits such as textiles, garments and rice. This is currently happening as we speak. We have approached China, Malaysia, and Indonesia in order to help us out with our export strategy. We are doing all our possible to get market access to as many countries as we possibly can. I have recently traveled to Japan and Turkey.

The overall landscape is improving as commodity prices are falling throughout the world. This is something Pakistan should benefit from. The US has entered a trade war with China and it is apparently losing passion for the World Trade Organization (WTO). China has also gotten more expensive. This has created a gap in the market, which is an opportunity for us as well as for other countries like India, Bangladesh, and Vietnam. The Walmarts of this world are shifting their interest to other countries and hopefully we can benefit from it.
4. When do you think the trade balance will shift to an equal balance?
It will not get to an equal balance for a while. We have already decreased our deficit from $2 Billion a month to $1 Billion a month. There is also another element; we are earning billions in home remittances from overseas Pakistanis. In one year's time, you will see a very different Pakistan.

At this present moment, we are still struggling but the landscape is certainly looking much better compared to when we arrived. We are getting better and better and trying to get market access all over the world, our exporters went to a textile exhibition in Germany, called Heimtextile and got plenty of orders, which is something we would not have seen in the past.

Our highest exports in a single year were $25 billion (in 2013), which is very little. I am confident we will surpass this landmark in 2019 and reach $26-27 Billion in exports. We are now pushing to shift the export base from basic goods to value added goods such as engineering products, chemicals and IT. Pakistan is now exporting tractors to Mozambique and Tanzania. Our dependence on textile has to go. We currently have no industrial policy and everybody is working for its own selfish interests. We are currently developing a new policy in order to select the right export industries for the country.
5. You are looking to increase exports of value added goods in the manufacturing sector. Will the companies producing these goods be Pakistanis or from foreign countries?
That is not an issue. We do not differentiate multinational companies compared to Pakistani companies. We are going to push the exports of motorcycles. The biggest producers of motorcycles in Pakistan are two Japanese companies, Honda and Yamaha but we do also have 12 local manufacturers. We will give benefits to all of them and of course give some added support to small local companies as otherwise they will not be able to compete.
6. Pakistan jumped 11 places in the World Bank's annual Doing Business Report 2019 and now ranks 136th. How can Pakistan improve further its ranking in the Doing Business Report?
We are currently under the 18th amendment of our constitution and as a consequence, we devolve a lot of powers from the federal government to the provincial government, which means tax collections are now the responsibility of the provinces. This is why our rank on the ease of doing a business index of the World Bank went down with the previous government; we started the year at 147 and moved up 11 places to 136. Our target is to get in the top 100 next year. We introduced an online taxpaying system in order to move up on the taxation issue and hopefully with other measures, we will be able to achieve our goal. You have to take in mind that other countries right above us are also improving their ranking year on year.
7. SME´s constitute nearly 90% of all the enterprises in Pakistan; employ 80% of the non- agricultural labor force and their share in the annual GDP is 40%, approximately. What is the role of SME's in the country's economy?
SME's are very well integrated into the economy but they do not have access to the funding sources, they need money for capital expenditure. We are now coming up with a scheme in order for SME's to have access to loans.
We will give them a concessional interest rate instead of 12%, with the support of the State Bank and we are also putting up a technology fund for them. We also need to adapt to new technologies, which we have not been doing. For example, Pakistan was the world's number one in the 60´s in terms of tennis rackets production but when the tennis rackets shifted from wood to graphite, smaller SME´s did not catch up with the new technology and then ran into loses. A good successful example is in Sialkot, the most dynamic area in Pakistan, which is the export hub of our country. In the old days, the football was stitched by hand but then the material changed and Pakistan brought in new technologies at the same time. Nowadays, our footballs were used at the FIFA World Cup in Russia and the World Cup final ball was made in Pakistan.
Another aspect is improving the skills and the marketing of these SME's as they lack expertise in those areas. In the 1960's in Japan, once you joined a company, you stayed there for the rest of your life. The feudal lord looked after everybody from cradle to the grave, but we cannot do that in Pakistan, we don't have that concept nor the culture.
8. You said when talking to the trade delegation that; "business community has been the top priority of the government and the focus was to strengthen the interaction with traders community". Can you explain to our readers how are you planning on doing that?
In the 1960's, the economy was working well, and then in January 1972, the socialist government came in and nationalized everything and the economy collapsed. Slowly, the economy got rebuilt when the industries were bought back by the private sector. The mindset of the bureaucrats and politicians is now beginning change; we must give respect to the business people. The Japanese and Koreans are cooperative. Now will be too.
9. Since 2014, FDI has been on an upward trend in Pakistan reaching $3.09 Billion in 2017-2018. What is being done to encourage FDI coming into Pakistan?
Fundamental changes are taking place in the socio economic fabric of the country . We had the elections in July 2018 and a maximum number of women voted. Everybody says this is a very conservative Muslim country but women came out in their maximum numbers, the youth also voted massively for change. The old politicians have been cleaned out.

Another example is in a rural area called DI Khan. There is a family called the Laghari family, which has always been in politics, and in power for the last 70 years, one member of the family became a minister and then became the president of the country, his son got into politics and won an election in 2013. But in 2018, a young lady by the name of Zartaj Gul swept the elections and won by an important margin in a rural area, the prime minister rewarded her, by giving her a position as a junior minister.

Let me give you another example. Last month, I saw a church photograph in the newspaper, Saint Patrick's church in Karachi and it was illuminated, the chief of army staff had a Christmas lunch for the Christians in the army and the prime minister wished the Christian community a Merry Christmas. With this new openness, people are now coming back to the country in order to make investments. We are addressing the bottlenecks that are hostaging our potential for attracting FDI. The Japanese and Malaysians are already in the country, Turkey is also willing to come, and we just have to make sure we get them. We are in the second phase of CPEC where focus is on industrialization that will help in diversifying FDI in Pakistan.
10. How do you see US investment in the country?
They have not yet arrived the way we are expecting but there is no doubt in my mind that they will come. I see them outsourcing a lot of business to Pakistan as well as boosting their commercial activities with us.
11. You also founded Descon Engineering, a Pakistani multinational company based in Lahore, which specializes in Engineering, Construction, Power and Chemicals sectors. How would you compare your roles as Chairman of ones of the biggest group with your current position as Ministry of Commerce, Textile, Industry and Production, now that you are on the other side of the spectrum?
I am 76 years old now and I have spent 51 years with my personal business. I have done enough for myself and it is time to give back and improve the business landscape of my country.
12. Are you trying to make the government policies and the bureaucracy as efficient as in your business?
We want to revamp the whole organization of the ministries in my portfolioy; I want to play my part in giving respect to the business community and to the SME's. I have been visiting secondary cities like Gujrat, Gujranwala, Sialkot, and Faisalabad; the people in these cities need encouragement in order for their businesses to flourish.

I was in the market today and I saw six or seven different kinds of dates, which are all produced in Pakistan. Some were yellow, others were brown but the producers do not know how to market them. Pakistan has some of the best mangos in the world and a large variety of them. I am asking myself, how can we market them. I am willing to pay the best brains in the world to advertise them, that is my job.
13. After founding Descon Engineering in 1981 and turning it into a multinational company (to which you remained Chairman until August 2018), being one the founders of Lahore University of Management Sciences (LUMS), serving as a former Federal Minister of Commerce, Industries & Production (from 1999-2002) and as a former director of the State Bank of Pakistan. What do you feel most proud of?
Lahore University of Management Sciences (LUMS) is my pride. We also have our own family foundation, call DTI "DesconTechnical Institute" at the University of Sciences. My own foundation is called BARD, B for my wife's name Builqees and ARD for Abdul RazakDawood.
14. What is your final message to the readers of USA Today who consider Pakistan as a potential investment destination?
Pakistan is a country with a great future, our people have got hope, you can see it in their eyes that they want to make something for themselves, "Inshallah", they will make their dreams happen. Let's join hands to
share prosperity.