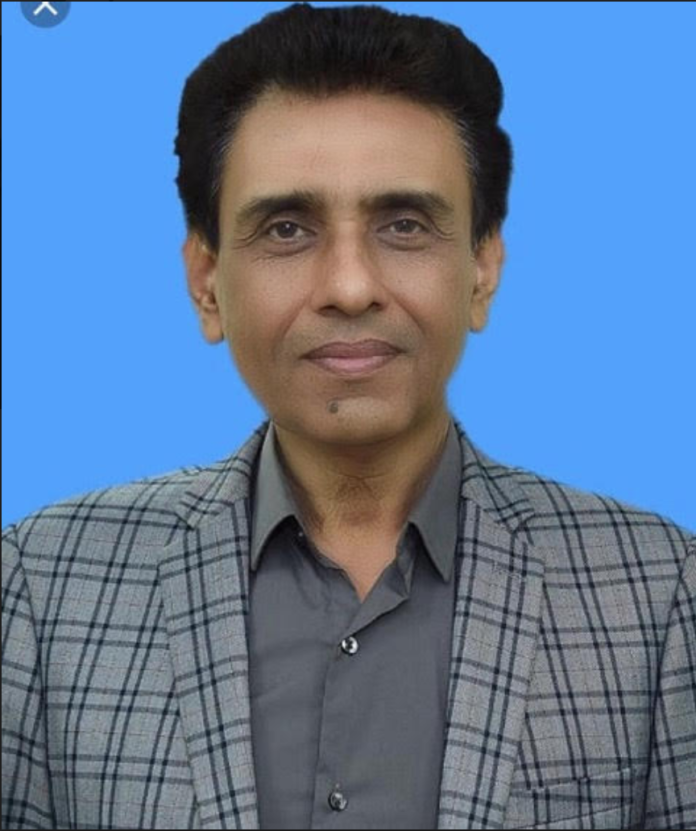 1.The current government has now been in power for over five months. How do you see Pakistan evolving under the PTI government?
There is a lot of hope for everyone in Pakistan, even though it is a very challenging time for all of us financially and politically speaking. There is hope that we will come through it and Pakistan will emerge not only as a regional leader but a world leader in the years to come.
2. The World Economic Forum, assessing the development of Information and Communication Technology in the country ranked Pakistan 110th among 139 countries in the Global Information Technology report of 2016. What legislation has been introduced to improve services and streamline the ICT sector?
One of the most recent legislation we have done is "The digital Pakistan¨ policy. This policy is about facilitating the local industry, foreign investment and improving the exports of Pakistan. Our forte has been IT enabled services and business process outsourcing services. We have been putting a lot of incentives to encourage foreign and local investors to invest in Pakistan.
For instance, we are offering tax holidays until 2024 to the IT companies, that export their services and tax breaks for 3 years to IT startup companies.

In terms of foreign direct investment, we are offering investors 100% ownership in companies; they no longer need local representation within the firm. We also have 100% repatriation of capital and dividends, which can be exercised from Pakistan so you do not need to worry about the flight of capital stopping by any means.

Lastly, the local digital services and Internet services are being offered at a rate of 5% of VAT. This is another incentive government is offering compared to the VAT applied on other services that is around 18-19%. We are closely following the footprints of the most successful ICT markets in the Region and worldwide (Vietnam, China, India and Ireland). In the past few years there has been a lot of talk about the insecurities and the ease of doing business issues. Those have been largely covered through this policy and there is a lot more to come in terms of facilitation within the new sector, we are heading in the right direction.
3. Congratulations on your new role as Minister for Information, Technology and Telecommunications, what are the objectives of your ministry for 2019?
We would love to digitalize Pakistan through the local IT experts and improve the quality of education in the IT sector as well as to increase the penetration of broadband and smart phones. Pakistan, as you know, is the 4 th largest country as far as freelancers are concerned and we want to make life easy for them.

As far as 2019 is concerned we have a strategy that we will be unfolding very soon, we want to take a leap forward and that is what the vision of our leader is; the intent is to take along the entire industry, local companies as well as the global tech giants. If you talk about the policy initiatives, the idea is to review the current policy initiatives and see where improvements can be brought in.

Most importantly, and a project that is close to the heart of our leader is, the human capital development and its placement. There have been a lot of initiatives in the past in which we have talked about training the people without focusing on the quality of that human capital but this time it is all about quality, international standard and even assisting them in their tasks, in collaboration with foreign governments and the private sector. We are engaging and integrating with foreign governments so that our internationally certified human capital can be exported to other countries or they can start a business if they stay in Pakistan. If we invest 10% on human development it will improve 8% – 9 % of the overall productivity of the country. Since, technology is now present in every industry, all the sectors will be benefitting from it.

Apart from human capital development, another major focus is infrastructure. We have seen in the recent past in India, China and even Vietnam that they have given infrastructure support to their industry so we are focusing on developing ways to assist the local industry. We do not want them to worry about the cost of operations due to which they are becoming relatively uncompetitive in the market.

The renewal of licenses is another aspect we will be working on this year and we want to do this very transparently. The ministry will be in talks with the regulatory authority to simplify this process.

We are also moving on to the E-commerce vertical. This is one of the most promising sectors in Pakistan right now. The E-commerce industry recently marked an excess of 1.5 billion dollars of economic activity generated within the country through exports. We need to find a way with this platform to take our products to the international market. We will launch a facilitative policy and a supportive plan in this regard.

It is also important to us to lower the cost of mobile phone and consumer devices. Just recently, a tax relief has been offered on the purchase of the low cost handsets and smart phones.
4. The Telecom Industry has seen an impressive growth in the last four years with the development of the 3G and 4G and a rise in mobile sales. Please give us an overview of the telecom infrastructure in Pakistan and how can it be improved?
One of our organizations, the Universal Services Fund (USF) is increasing the installation of optic fiber in Pakistan. Almost 95% of Pakistan is already covered, if we talk in terms of where the population resides. There are actually two parts: One is where the operators have commercial business and in that case, they do deployments by themselves and the other is where the government comes in with specific funds from the Universal Service Fund. They have so far implemented 6,500km of optic fiber and 850 Base Transceiver Stations. More than 6,000 small villages and cities are being covered through this initiative and the target is to serve every village of 100+ citizens.
5. In Pakistan, we can find major companies such as Jazz, Telenor, Ufone and Zong. How competitive is the Telecom Industry and is their room for more players?
I think most of the Internet companies are digital companies and it is a niche market for them. I believe we are the most competitive market in the Region right now in terms of Internet and basic telecommunication services. Our major focus is to figure out how to bring digital companies and tech giants to offer their services on top of bringing their infrastructure.
6. According to an article in the Express Tribune (Pakistan), with the economic expansion, Pakistan is facing a jobless growth. How can the ICT sector facilitate employment in the country?
We are focusing on IT education to improve the employment ability in Pakistan. We are also focusing on improving our e-commerce platforms in the telecom industry and there are many other sectors where we are trying to improve our employability.
7. In an Urdu Point article, you said: " youth is the biggest asset and it is vital to train our youth in information technology skills". What is being done to educate the youth about IT skills? Has the government put any programs in place in order to promote these skills?
We plan to establish a regulatory authority to improve and increase the IT education and to check the quality of education. To this date, we have more than 7 million IT graduates and experts, out of which 3 million have graduated in the past 10 years. They have been trained on the latest tech and data but IT education needs further improvement. International standards are yet to be met so our leader's vision is to develop a regulatory authority, which can set those standards. This authority would hand out a special certificate from the government to the graduate students with the required skill set in order to help them apply to the international market place.
8. The Sub Task Force on IT gave recommendation for setting up of special technology zones in the country in order to enhance IT exports. Is this something the current government is considering?
We are planning an IT Park and a Special Economic Zone in Islamabad and in Karachi. We want to build a new IT City and a Special Technological Zone. Karachi is the epicenter of financial activity; the vision is to have a technology city, which can serve the requirement of the country but also serve the requirement of the Region (Middle East, Central Asia, North Africa and even China). Furthermore, since we have to provide equal opportunities, similar Parks and Special Economic Zones are also being planned in Lahore and other major cities of Pakistan.
9. Please tell us more about the evolution of Fin-Tech in Pakistan?
A lot of Fin-Tech solutions and companies are growing and many firms are developing different kinds of solutions based on block chain. As far as current facilitation of the E-commerce space, there are approximately 100+ payment gateways that are operating already, both locally and internationally. Along with that, the regulatory authority, which in this case is the State Bank, has already given regulations for companies to comply to, in order to develop financial services.
10. Telephone Industries of Pakistan (TIP) engage in the manufacture and supply of telecommunication equipment in Pakistan. What does the future hold for TIP?
We are trying to revive the Telephone Industries of Pakistan. The revival is already in place and at this time we are just evaluating what the services are and what type of industry it can facilitate immediately.
11. You have been a member of the National Assembly. In the late 90's, you were a Federa Minister for Industries and Production and the current leader of the Muttahida Quami Movement Pakistan. What do you feel most proud of?
We are the only political party in Pakistan that represents the middle and lower middle class; we are not the leadership from the feudal family background. Unfortunately in Pakistan, democracy is still passing through difficult times but MQM with the representation from the urban areas has introduced leadership to the middle and lower middle class. My biggest pride is the dual representation of our party in the National Assembly.
12. What is your final message to the readers of USA Today who consider Pakistan as a potential investment destination?
There are a lot of investment opportunities in Pakistan and we would like to invite everyone to come and invest here. We are a country of 220 million people where more than 70% of the population is young and that itself presents an opportunity. Most of our youth are millennial and are aware of the digital transformation and revolution that has taken place globally and this is one of the major reasons why international investors should look into Pakistan. Another opportunity that Pakistan presents is its geographic location, we have a set of 6-8 countries just residing next to us, and just in front of us we have huge profit markets like North Africa and the Middle East. I believe Pakistan is very well positioned to do competitive business and gain higher profits in the near future.