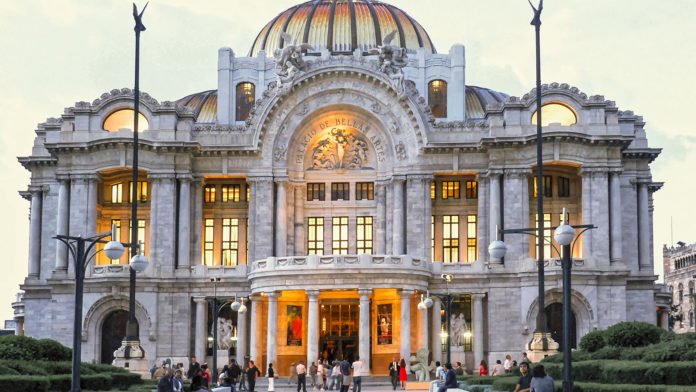 From the rocky beaches of the Pacific coast to the warm waters of the Gulf of Mexico, plus all the quaint towns in between, Mexico is a large and diverse country that offers something of interest to nearly every visitor. If you're considering taking a trip to Mexico, you might have several reasons for doing so. Whether you're looking to spend a few peaceful days in a large beachfront resort, or travel through small towns, visiting ancient ruins and sampling the piquant local fare, Mexico is ready to welcome you.
Mexico's coasts attract visitors looking to relax and enjoy a sunny beachfront vacation. Large resorts line many of Mexico's beaches, offering a laid-back getaway to sand- and surf-seeking travelers. Choose from the calm, sandy beaches of the Mexican Riviera that line the Gulf of Mexico, where you can splash in the surf or partake in some snorkeling or jet-skiing, right from the shore. Or, opt for a trip to Mexico's western coast and stay in a resort perched atop the rocky cliffs overlooking the Pacific Ocean, where you can enjoy fishing trips and scuba diving in the deep, cool waters.
Mexico has the second-largest economy in Latin America and is a major oil producer and exporter. Though production has fallen in the last few years, about one-third of government revenue still comes from the industry. Much of the crude is bought by the US.
Mexico is much more than beaches, sunsets and relax. Mexico is a country where modern manufacturing plants can be seen from ancient cities, where the next desert dune gives way to a beautiful beach, where rituals and craft making skills have been passed down for centuries.
The capital city, one of the largest cities in the world, is built directly over an entire ancient city. Telephone repairmen and construction workers are constantly discovering artifacts from Aztec times under the streets of Mexico City. Contrasts such as this are the norm in Mexico, not the exception.