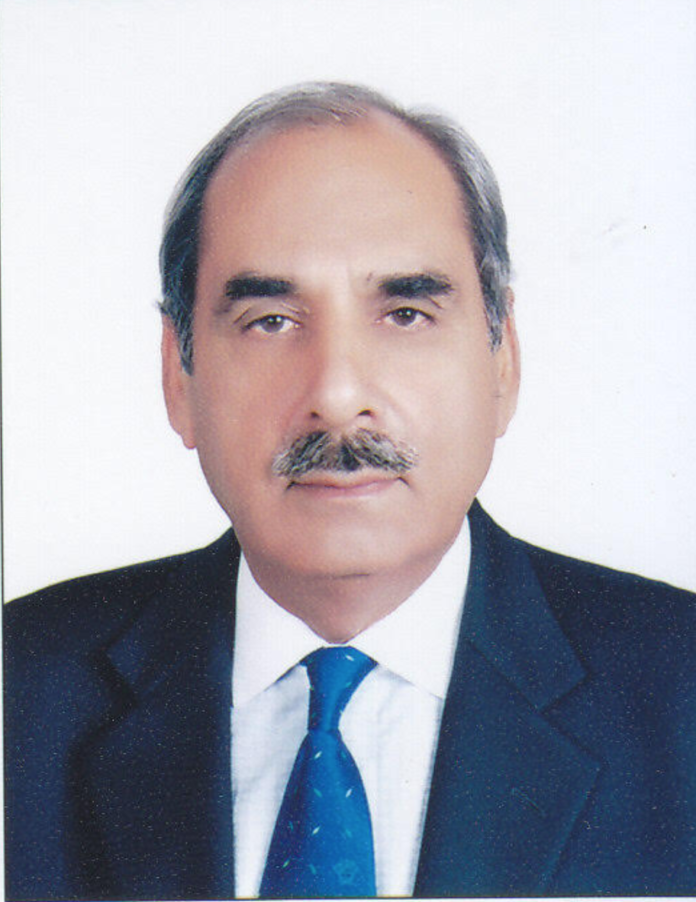 1.Can you please give us some background about the Company?
National Power Construction Corporation (NPCC) was set up in 1974 by Government of Pakistan under the administrative control of Federal Ministry of Water & Power with the objective of speedy execution of Power Projects particularly Electrification of Tubewells to control the menace of salinity affecting crops.

The Company extended its business to Saudi Arabia in 1977 with the award of Al- Kharj Electrification Project then valued at over SR 300 million and was one of the four mega Power Projects initiated by Saudis. The other three Contracts went to India, Taiwan and South Korea. The performance of NPCC was acknowledged to be the best. Since then, NPCC was able to secure more Projects through fiercely competitive bidding. The Projects were located all over Saudi Arabia involving 380kV, 132kV Transmission Lines; 132kV Substations, Underground Cable Networks. For its excellent performance, the Company rose to become the flag-bearer of Pakistan's Construction Industry in the Middle East market. Its role in the development of Power sector was continuously applauded by the Saudi Government and the Company was declared the best performer on Power Transmission Line Projects and awarded Merit shields in the years 2014 and 2017. NPCC has made significant contribution to the national economy as its workforce repatriated more than US$ 35.0 million. NPCC was acknowledged a success story amongst public sector construction companies of Pakistan.
2. What are the objectives for 2019 and 2020?
Three (3) years ago the Government privatized NPCC through competitive international bidding. It was bought by Mansour Al Mosaid Company for Trading and Contracting, Saudi Arabia. The Company continues with its business in Saudi Arabia and have set up a Branch Office in UAE after winning two Contracts. We have restarted activity in Pakistan on Extra High Voltage Transmission Line Projects valuing more then Rs. 3.0 billion. For its track record and market creditability, NPCC got prequalified with more than six (6) Power Utilities in Middle East, Far East and Africa. Our focus remains to secure contracts in Power Sector particularly Transmission Lines in the above mentioned countries.

We have been keenly looking for ±500kV HVDC Kyrgyzstan-Tajikistan-Afghanistan- Pakistan Power Transmission Line Project called CASA-1000 which has been going on for many years. Having been prequalified, we are looking forward to participate in the Pakistan chapter of the CASA transmission Line Project from Torkham to Nowshera.
As a top contracting outfit in Middle East and Pakistan, we look forward to a very promising future as many projects in our specialty are planned during next few years. I want to highlight that the skilled Pakistani manpower not only on Transmission Lines but other kinds of construction activity, is amongst the best in the world. Pakistani manpower is dominent in Middle and Far East besides some African countries. We look forward to remain actively engaged in Pakistan, Saudi Arabia, U.A.E. and our target for business turnover is to reach Rs. 6-7 billion and 1.0 billion Saudi Riyals in this period.
3. Some of your current projects include Clients such as NTDCL (National Transmission and Despatch Company) and MEPCO (Multan Electric Power Company Limited) in Pakistan. What projects are you currently working on and do you have any expansión plans?
We have two 500kV Transmission Line Projects in hand, one in Guddu-Muzaffargarh area and other in southern part of Sind. We are also working on a 132kV turnkey transmission line project in Central Punjab. We have roughly Rupees three billion contracts in Pakistan and they are going smoothly. We have also bid for 500kV Transmission Line Project funded by Asian Development Bank (ADB) that connects ±660kV HVDC Matiari – Lahore Transmission Line under CPEC. The bids are under evaluation and we are looking forward to win this Contract.
4. The Company was privatized in 2015 to a Saudi Company. Are you looking for potential partnerships or to expand your activities to other countries?
It was after privatization that we got the Contracts in UAE without any partnership or collaboration with any other Company. We are also working on upcoming Transmission Line Projects in Afghanistan for which NPCC has been prequalified. On securing the job, we will associate a local company for construction part. The manpower will be Afghanis while supervision and management will be done by NPCC.

We have long time term association with quite a few internationally reputed manufacturers in Germany, France, Switzerland, China, from whom we purchase equipment for our Contracts. Unfortunately, USA companies have not been very competitive with these manufacturers.
5. New development in the IT Sector has affected the energy market. What is the digitalization strategy of the firm?
NPCC is following new technologies and accounting systems but digitalization from a Contractor's point of view is not too significant in the construction of transmission lines.
6. You joined the Company in 1974 and became Managing Director in 1981. What do you feel most proud of in your life?
I joined this Company on its establishment in 1974. It has been a privilege to work with NPCC for such a long period and am certainly proud of some challenging events. First one was to lead a Company which started with meager capital and rising to become the top most outfit in its specialty and boasting highly professional and well-knit team of Engineers, Skilled and Semi-skilled workers etc making NPCC very reliable and gusty outfit on Power Projects. The second one was that, as a professional Engineer, it was my wish that NPCC which was handling Contracts upto 132kV Transmission Lines should one day join the select band of Contractors for executing Extra High Voltage Transmission Lines. The opportunity came quickly in the form of Contract for the first 380kV Transmission Line in Saudi Arabia despite very stiff competition from a highly reputed Korean competitor. The line passed through extremely difficult mountainous terrain and was completed in time. Another was rehabilitation of Kuwait 300kV Power Network which was ruined during invasion by Iraq. We restored the first 300kV Transmission Line coming from Al-Zour in extremely dangerous post-war conditions with un-exploded bombs and mines still in place bringing light to Kuwaitis in a very short span. The smiles of Kuwaitis cannot be forgotten. In 1991 I became the Foundation Member of World Economic Forum Davos and attended the event that year. This was a highly rewarding experience giving me the opportunity for global projection of NPCC.

Yes, I do relish the memories resting with above challenging tasks.
7. What is your final message to the readers of USA Today who consider Pakistan as a potential investment destination or are looking for partnerships in the energy space?
Unfortunately, a lot of false propaganda is going on in the West against Pakistan. I visit the United States regularly because my three sons went to U.S. universities and two of them are settled there. I found average Americans extremely wonderful people, large hearted and very friendly. Most of them are not even bothered as to what and where is Pakistan. However, when it comes to the Government of U.S. the opinion changes. I feel that a country with a population of 220 million is a big consumer market for the US investors to come and invest in particularly in Agriculture. We have very sturdy and skilled manpower but lack financing. There is massive potential in this sector. American construction companies should participate in Infrastructure Projects which they have shied away for the past few years and taken over by Chinese companies. U.S Companies will be welcomed to use NPCC platform for doing business in Pakistan. The sky is the limit when it comes to opportunities in this country.