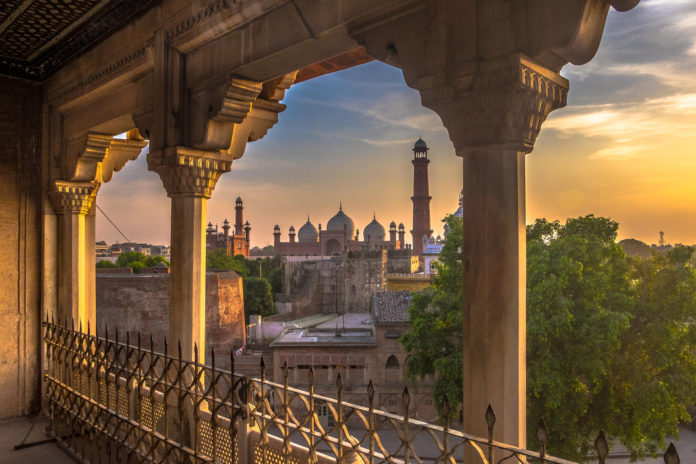 These are exciting times for Pakistan.
After more than five years of sustained growth, many are already deeming it a potential business hotspot, with rapidly expanding industries and many interesting options in terms of international trade. 2018 marked the country's peak GDP growth, at a 5.5% rate, which is faster than many western countries. This is why agencies such as Standard & Poor's have rated the long-term outlook as positive. Furthermore, with a rapidly growing population and a booming middle class, Pakistan is indeed the market for the future, having been named as one of the 11 countries who, according to Goldman Sachs, have the potential to become the largest economies of the 21st century.  
Pakistan's land is known to be one of the most fertile in the world, watered by one of the largest irrigation systems in the world, which makes the country's agriculture especially strong, representing almost 20% of total GDP. However, other industries have been outpacing agriculture, and sectors such as textile production, mining and services are showing true promise. With an astonishingly young population, averaging 22.7 years of age, their workforce has continuously gained skilled and professional workers, while maintaining a competitive labor cost. While in countries like China or India, the medium monthly wage of unskilled workers ranges between 160 and 350 USD, in Pakistan the number is closer to 125.  
Situated in a strategic location, Pakistan has a long history of trading with India and China, as well as international access through its port of Karachi, located in the verge of the Indian Ocean and the Arabian Sea. This advantage has made it possible for foreign investments to grow 23% between 2015 and 2017, and a further 18% growth is expected for the 2018-2020 period. 
Despite tremendous changes that have led to impressive indicators in most sectors, there is still much to be done in Pakistan. The 2019 Ease of Doing Business Index has ranked the country 136 among 190 countries, which represents an improvement from last year's ranking of 147, yet displays the challenges that may still lay ahead for the country. Periods of political instability and rising inflation have made business suffer in the past, and a lack of investment in major infrastructure is said to have slowed down growth overall. Electricity deficits and security concerns have long been stigmas that have kept investors away.
With this in mind, newly elected Prime Minister Imran Khan has vowed to bring about social and economic change, citing a "New Pakistan requires New Thought". His policies have been directed toward improving education and healthcare facilities, as well as clean governance and anti-corruption plans, especially designed to regain the confidence of foreign investors. As a part of the China-Pakistan Economic Corridor (CPEC) agreement, substantial improvements to the national infrastructure will be made, in addition to the Prime Minister's plan to promote public-private partnerships and privatization of services. These investments are aimed at guaranteeing better conditions in which businesses may thrive, and will include reducing the red-tape obstacles that have proved an impediment in the past. 
Pakistan is heading into a new era, ready and safe to encourage the return and arrival of foreign investors from all over the world. In fact, Pakistan is the United States' largest export destination country. Overall U.S. – Pakistan trade is up nearly 20 percent since 2013, having reached $6.4 billion in 2017. Furthermore, countries such as Saudi Arabia, Malaysia and Italy have pledged large investments in the Oil City project, near the port of Gwadar, which will contribute to the country's already fast paced growth. 
With strong economic growth, a young and energetic population, and a stable political environment, investors are already starting to see the advantages the country has to offer. 
We invite you to learn more about the country and its rising industries, and discover why there is no better time to invest in Pakistan than right now.