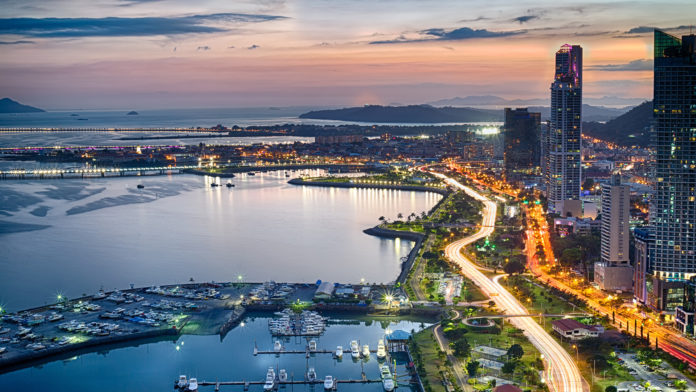 Panama as a country has an extraordinary quality of life, brimming with opportunities, full employment and enticing migration and tax incentives to lure multinational companies. It also offers huge tourist attractions, unparalleled world class gastronomy, a healthy environment, rich biodiversity and friendly and welcoming people. All these ingredients make this singular republic a small earthly paradise.
Within Central America, Panama has a number of important comparative advantages, underlined by excellent sea and air connectivity that make it an extremely attractive place to do business. In addition Panama also offers a good quality of life for executives of multinational companies. Whether employees and workers want to live in a country and consider themselves happy is an important criterion that multinationals do assess, together with connectivity and immigration and tax incentives. Panama offers all this and everyone who comes seemingly decides to stay, as statistics show. The last census showed an increase in foreign population over the last four years LEGAL, Central America's Legal Benchmark at a rate of 7% annually since 2010, when foreign workers amounted to 140,236.
Current estimates place that figure at around 200,000 people with an expected upward trend in the coming years. But despite these achievements, the current administration continues to work towards turning this small but great country into a worldwide hub of reference. Mr Dulcidio de la Guardia, Minister of Economy and Finance, explains the objectives, "in terms of public spending, President Valera's administration wants to improve the quality of life of Panamanians. We are planning the construction of the Panama Metro second line east of the city and make sure Panama City functions efficiently. In the area of Colon we are investing on several energy related projects.
Existing projects such as the logistics hub, ports, free zone and energy hub, are consistent with economic development in the country, and will facilitate turning it into a tourist attraction too." The national budget for this year amounts to 19.5 billion dollars and the public investment budget will be around 8 billion dollars, of which 420 million will be allocated to infrastructure. This gives an idea of the current administration's investment efforts, while it tries to rein in inflation and budget deficit, which in no case should exceed 2.7%. Panamanian authorities are committed to promoting stability and the kind of serious environment that investors require to bring capitals into the country. Panama is also addressing the energy deficiencies that happen during the dry season, with short-term solutions that include a new energy generation investment plan.