Zambia's most luxurious, bespoke hotel experience
After two and a half years of a multi-million-dollar renovations, InterContinental Lusaka opened it's door once again to "Live the InterContinental Life", a most sought after location surrounded by NGO's, Embassies, Govt. and Private major company offices.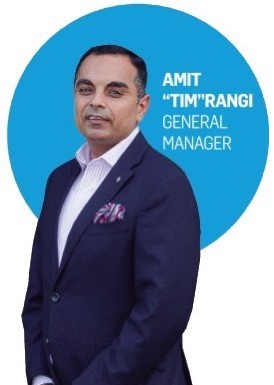 "As the world's first international luxury travel hotel brand, we have been pioneering new international destinations for decades. Each of our hotels is a destination in its own right with a distinctive style and ambience. Once we open our doors once again, there will be nothing else like InterContinental Lusaka in Zambia or any of the neighboring countries", states Mr. Amit "Tim" Rangi, Cluster General Manager based out at the InterContinental Lusaka. We opened this hotel as InterContinental in 1968 and for past 50 years we have remain the Zambia's icon of hospitality, besides the address and heritage everything else will be completely new.
The hotel's 106 rooms will include three bullet-proof presidential suites, ten full-on executive suites, 74 junior suites and 19 standard rooms that can be connected to accommodate larger families or delegations. "Technically every room is a suite in this hotel", says Mr. Rangi, adding that the hotel will have a first-class restaurant with its own international chef and baker, a speakeasy bespoke bar, Club Lounge and other amenities like a pool area, gym and spa. "We offer a very real connected & personalized service to our guests. From the moment they make a reservation until they say goodbye, every detail is carefully thought of. Even the croissants will be as good as those you find in France", assures Mr. Rangi. 
Moreover, InterContinental Lusaka's most outstanding feature is the fact that it will host three businesses in one location. Besides their exclusive luxury hotel spaces, they offer 9 meeting rooms for corporate and social events, the largest of which can accommodate up to 700 people; plus the 162-room Holiday Inn for guests like mid-tier tourists, business and NGO employees looking for a less-frills, budget-friendly brand. "What makes us unique is that we can accommodate all types of guests. This is very convenient for events, for example, where all participants can stay under one single roof", states Mr. Rangi. As Zambia becomes a more known business and tourist destination, there is already one place where you can definitely have it all.