Airtel Zambia leads as a digital and telecoms solutions provider
Their integrated, tailor-made solutions include mobile voice and data, mobile money, enterprise services, Airtel TV and a user-friendly app.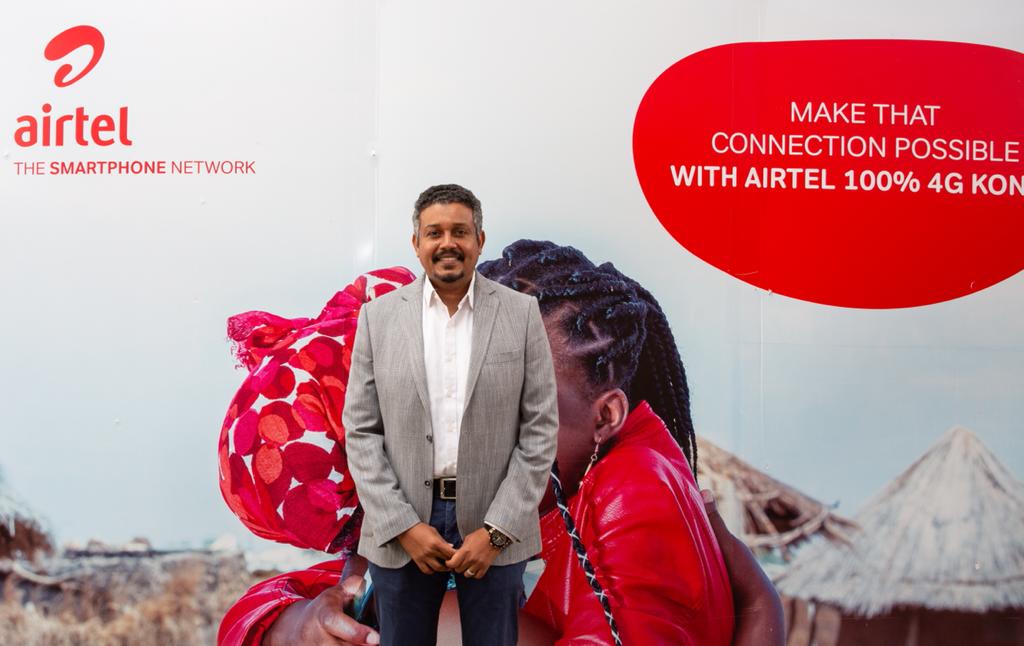 "The key to our success is our customer 'obsession'. It is an essential part of our company's culture. We focus on actively designing solutions that provide a seamless experience to our customers. That's really our DNA", states Mr. Hussam Baday, the Chief Commercial Officer (CCO) at Airtel Zambia. This mindset comes from Airtel's vast international experience as a telecommunications powerhouse in 14 countries across Africa and their more than 128 million satisfied customers by end of March 2022.
Airtel Networks Zambia plc is part of Airtel Africa plc and is the largest mobile phone operator in Zambia with a customer base of more than 8 million.
Since commencing operations in December 1998, Airtel has extended its network across the country and now provides coverage in all the districts of Zambia. Airtel also has the widest network coverage, providing 2G, 3G & 4G services to our subscribers. We offer a full range of voice services, international roaming, prepaid and postpaid subscriptions, and mobile and fixed internet to individual, corporate and SME customers.
Airtel Zambia's customer-focused strategy emphasizes key elements such as ubiquitous distribution, regimented focus on network stability and quality, seamless simplified customer experience as well as an affordable portfolio of products and services.  Mr. Baday explains that the Company's customer touch points are both physical and digital with over 60 retail owned outlets and high footprints of exclusive retail outlets distributed across the country.
 "We introduced 4G in all sites across the country nearly three years ago before all the other mobile network providers did in Zambia, and we will continue with 'ahead-of-time' investments and expanding our population coverage," assures Mr. Baday.
Given the fact that Zambia's financial inclusion is only 59% as per State of the Digital Financial Services (DFS) Industry Report 2019, another key focus for Airtel is to become the preferred broadband and financial inclusion partner to Zambia as well as providing globally admired technologies and services to give Zambia an easy and dependable way to connect to the World by bringing everything internet to everyone everywhere. Having embraced the National Financial Inclusion Strategy, Airtel have continued to roll out Airtel Money services countrywide and in so doing created employment opportunities for over 40, 000 youths across the country. "More people in rural areas -women in particular- are expected to access financial services like loans, savings, remittances, global payments and digital insurances, thus becoming more economically independent," Mr. Baday says. 
On the Corporate Social Investment front, Airtel recently adopted a new Sustainability Policy to focus on Education and the Environment with an emphasis on seeing the scaling up of ICT in schools by helping to digitize the education space as also alluded to in the National Vision 2030 Policy. Part of the education pillar is a partnership with UNICEF that is meant to help transform the lives and opportunities of children through access to education. In supporting the 'Reimagine Education' initiative, we hope to work towards connecting schools in Africa to the internet, giving every young person access to information and opportunity. We have partnered on this initiative to ensure children are equipped with the digital access they need for their education.