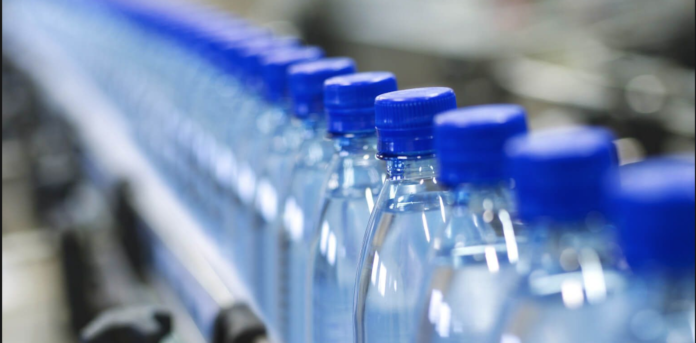 Founded in 1973, the Caribbean Bottling Company (CBC), is the first company in Haiti to provide customers with state-of-the- art Water Filtration equipment (household, commercial and industrial) and bottled drinking water under the world-known brand "Culligan".
Previously operating as a family business under the name Sada et Debrosse, the company experienced financial and operational difficulties. In 2005, a group of dynamic investors under the leadership of Mr. Gaetan Barrau, took a majority stake in the company.
Over the past 12 years, a dedicated and hardworking team has rebuilt the company into a profitable entity. In 2009, CBC drafted a 15-year expansion plan to sustain its growth and profitability. This expansion plan includes diversifying the product portfolio, exporting to North American and Caribbean markets with high concentrations of Haitian Diaspora and implementing international standards such as ISO 9001.
Today, CBC is already outpacing projections and is planning further developments mainly in its production capacities to continue its growth. A significant part of the strategic long-term plan was to diversify the product portfolio not only with different product lines but also different pack types for the Culligan brand. Extensive market and consumer studies helped to identify gaps within the market that are consequently being filled by CBC. The company has cornered a piece of the market that had not been tapped into yet in Haiti: health conscious consumers. Their product portfolio now consists of water and low sugar juices and teas with added vitamins. Their innovation product pipeline also reflects that strategic move, as they will soon launch other products that cater to the health-conscious demographic.
The North American and Caribbean markets are of great importance to the company: research shows that the Haitian diaspora, estimated at 1 million people, wants to support quality Haitian-made products. In order to do that, CBC will expand their production capacity by building new bottling lines to satisfy both local and international demands.
Moreover, CBC is working hard to improve its communication strategy both internally and externally. "Internally, we make sure that everyone in the team understands the importance of providing impeccable services and products to our clientele; externally, we have put mechanisms to listen to our customers and consumers, to better understand their needs and communicate with them regularly", -explains the Vice- president of Finance and Administration, Mrs. Tamara Barrau.
Another critical step in the strategic planning was to implement ISO 9001:2015 and the Hazard Analysis and Critical Control Points (HACCP) norms to improve overall performance and provide a sound basis for sustainable development initiatives. The internationally recognized ISO standard establishes a continuous reinforcement approach that supports the entity's capacity to ensure the quality of its products and a better monitoring of all its processes.
As for the HACCP protocol, it is a systematic preventative approach to ensuring food safety. Strict measures are put in place to ensure that the finished products are safe from biological, chemical and physical hazards and reduce the risk of these contaminations. By adhering to these norms, Caribbean Bottling Company guarantees consistently safe and reliable products to all its consumers, locally and abroad.
"In 2009, CBC drafted a 15-year expansion plan to sustain its growth."
CBC sees foreign direct investments as a powerful engine for Haiti's economic growth. "We believe that shared expertise and transfer of technology can only be beneficial for the beverage and water industry" says Mr. Barrau, the Chief Executive Officer. The company knows that there is also know-how and best practices to be learnt by both parties on the business development, the financial front, as well as the supply chain side; which is the beauty of developing strategic partnerships with international organizations.
"Today, CBC is outpacing projections and is planning further developments of its production capacities to continue its growth."
Future collaborations with foreign investors are necessary in Haiti, particularly because of the lack of infrastructure needed to provide quality drinking water to the population. Mr. Gaetan Barrau highlights how rewarding it is to invest in Haiti: "the government currently offers very interesting incentives to promote local investment and production, another reward is seeing the positive impact in the community: creating jobs and allowing talented people to earn their living in a sustainable and dignified manner."
The Caribbean Bottling Company is also anchored in its mission to giving back to the community through its CSR programs. The company runs recycling and reforestation activities and collaborates with the local government to help dig wells in disadvantaged communities that lack access to potable water.
As the management team states confidently: "Even though the business environment can be challenging in Haiti, the rewards of investing are much greater and well worth it!".
Mr. Gaetan Barrau, CEO.