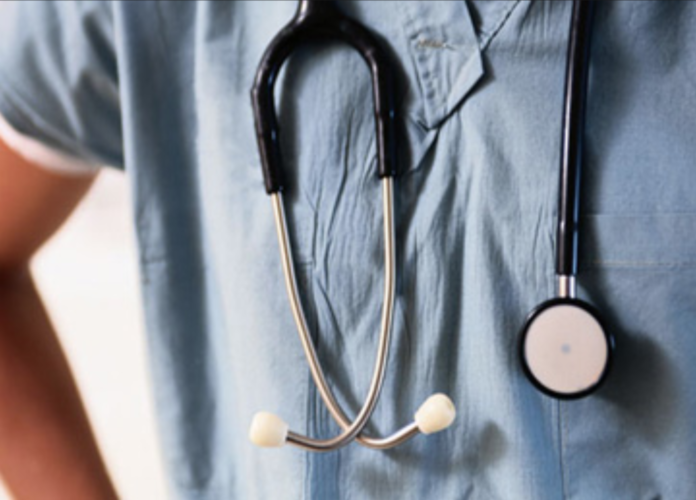 For over fifty years, Puerto Rico has been the home of many of the top multinational pharmaceutical companies, with over 80 plants active on the island in which the majority of the top-selling drugs in the US mainland are produced. Attracted by the country's favorable tax incentives, the low costs of its workforce and top-of-the-line infrastructure, both in terms of communications and road, air and maritime transport, these companies have turned the sector into a true powerhouse in the region, constituting more than half of the country's industrial production and over half of its exports. As a result of this, the island has developed a highly-skilled workforce not only in pharmaceutical production but in all related sectors, such as healthcare services and biotechnology, an investment in human capital that remains today unparalleled across the Caribbean.
Benefitting from such a combination of factors, companies such as PharmPix have managed to make tremendous advances in health services management and to reshape the industry itself, by investing largely on technology aimed at improving healthcare systems and thus saving money both for patients and for providers. In fact, it is due to business ventures such as this that the market share of American PBM companies has seen a drop of over 15% in recent years, rebalancing the sector, allowing for the appearance of new local players and ultimately making it much more competitive.
Simultaneously, the country has also been reaping the rewards of the numerous efforts to improve the quality of care provided by health facilities, a combined endeavor of universities, public institutions and hospitals such as the Bella Vista, which have succeeded in establishing innovative models of patient care by combining the available technological developments, highly-trained professionals and pharmaceutical expertise in the island with a flexible and efficient care service designed to adapt to the varying necessities of patients.
In fact, as the demand for Puerto Rican nurses and medical professionals in the US mainland grows dramatically, also due in part to their need to cater to a growing Spanish-speaking population, so has the medical tourism sector in Puerto Rico been experiencing an outright boom in recent years. Pressured by the high costs of procedures and care in the US mainland, but accustomed to a very high standard of service, American patients have found the perfect combination of quality and cost in Puerto Rico, where surgeons are Board Certified in the US, hospitals and clinics are accredited by US institutions, and their services are not only a few hours away by plane, but also in one of the most beautiful places in the world.
Consequently, the flow of patients towards the island has been followed by a parallel flow on investors, businesses and international service providers, attracted by the country's laws regarding medical tourism, which afford them tax exemptions of up to 90% on
"Once more people are coming to Puerto Rico to receive medical treatment"
income tax, municipal licenses for eligible activities, while at the same time offering protection under the US legal framework for the provision of healthcare.
PharmPix
PharmPix began in 2009, when a group of executives with expertise in different areas of the health industry such as finance, health insurance plans and computer engineering decided to unite forces and create a company that could bring innovation to the pharmaceutical sector. "We wanted to do something important because we saw the industry was in need of a more agile and assertive player", says PharmPix president Martty Martínez Fraticelli, who on his forties brought to the company his ten years' experience in pharmaceuticals. PBMs, or Pharmacy Benefit Management companies, Martínez Explains, had first come about in the early eighties, and 25 years on they were still using the same technology. PharmPix thus grew as an effort to put innovation at the service of health with the first of a new generation of pharmacy claim adjudication system.

The success of PharmPix's model is based on an intelligent approach to medication distribution whereby a patient's health is treated as a whole and their medical requirements organized correspondingly in order to avoid undesired issues created by contraindications, incorrect dosage and incompatibility with other medications being taken, between others. Once a doctor prescribes a certain medication and the patient acquires it in the pharmacy, the job of PharmPix is to coordinate the efforts of doctors and pharmacies, informing the pharmacist about the whole context of the prescription including potential clinical issues along with whether or not the drug is covered by his or her insurance and potential less expensive alternatives. "We are the link between the medical plan and the pharmacy", explains Dr. Martínez, "we are the ones behind a patient's medical plan making sure, through our system, that the everything runs smoothly".
Through the use of newer and cheaper technology and more intelligent adjudication PharmPix has thus been able to save money for its clients and, in that way, to grow remarkably within the industry. In a country in which 70% of the market was to be controlled by mainland PBM companies in the year 2000, business strategies such as that of PharmPix have been largely responsible for the considerable shift experienced in the industry, in which the market share of mainland companies has dropped to 15% in recent years. PharmPix's 20% participation in the current market is therefore no small feat, and Dr. Martínez is happy to attribute it to their ability of offering a different experience that includes, better services along with total drug cost lower to those of their competitors, but he also stresses that an important part of their success is their knowledge of the total health industry and pharmacy community culture, which allows them to cater to their clients' interests at a higher level.
In fact, PharmPix is currently overseeing the expansion of its services to many regions of mainland United States itself, such as Oklahoma, New York, California and Texas, where they have now found new clients. Furthermore, the company also offers technological services to similar enterprises in the US mainland, a path for growth that PhamaPix has found extremely fruitful. "That is our current focus", explains Mr. Martínez, "to grow in the United States not only with our services, but with our technology".
For this reason the company has become tremendously active in different types of business events, participating in at least five international events every year and in many at the national level. They have also launched an intensive campaign on LinkedIn and other social networks, and are keen on establishing direct relationships with potential partners. These can be of three kinds: either other PBMs unhappy with the systems they own or are renting and are in need of a better one, health insurance brokers or third party administrators.
The importance of their venture into the mainland is due to the fact that PharmPix is protected by the Tax Incentives Law, which allows them to pay a fraction of the tax on income generated in the US mainland. This not only makes them more competitive in the US and thus able to grow their business there, but is also allows them to create more jobs in Puerto Rico. And the search for highly qualified personnel, among which programmers, pharmacists and pharmacy assistants, has also proven to be a great success. "Originally we thought one major challenge would be to find bilingual personnel, but we have been positively surprised by the level of English spoken in Puerto Rico, which has doubtlessly become a part of our success", says Mr. Martínez, "as our clients in mainland come to appreciate the quality not only of our work, but of our ability to communicate at a professional level".
The trajectory has nevertheless not been without its challenges, particularly that of the common misapprehensions regarding Puerto Rico's financial landscape, in which the economic difficulties of the Government often cast a shadow over a very stable and vibrant private sector. "Many of our potential clients come to us with reservations regarding the stability of Puerto Rican economy, and how it may affect the company", explains Mr. Martínez, "and so one of our main challenges "Once more people are coming to Puerto Rico to receive medical treatment" has been to overcome the stigmas regarding the island's situation" and even now after the hurricane Maria. And it is precisely in this sense that PharmPix's efforts to inform customers about the private sector have proven extremely important. "We invite them here to see the real Puerto Rico and more now after the hurricane, to visit its vibrant tourist areas and top-of-the-line industrial facilities and office spaces, and to dine with us in a good restaurant", explains Mr. Martínez with a smile, "and by the time they leave they always say 'well this is not how I imagined Puerto Rico!'"
In fact, companies like PharmPix have played no minor role in helping Puerto Rico reach its present state, by investing greatly not only in the country's economy but in its human capital as well. Created with an initial investment of over one million USD, the company has also offered the government a type of APP consistent in subcontracting their system to the government in order to manage the Medicaid population. The project would benefit the government by allowing it to save as much as 100 million USD in pharmacy benefits with no reduction on the benefits to patients.
Furthermore, the company has also put a great deal of effort into supporting other similar companies or people interested in creating their own venture. They offer advice in technological matters but also in developing the best strategies to enter the United States mainland successfully. Enjoying certification from the National Minority Supplier Development Council of the US, the company plays a major role in the process of gaining contracts with the federal government, for which all companies must hire certified providers such as PharmPix and in this sense the company is only further benefited by a more robust and competitive industry.
According to Mr. Martínez, Puerto Rico enjoys all the qualities necessary for becoming a business hub in the sector, particularly in terms of the advantages regarding taxes afforded to it by Acts 20 and 22. "Just yesterday we met with a potential client who lives here and has his PBM in the US", says Mr. Martínez, "he didn't know about us and our system, and immediately we started talking about possible synergies between our companies; those are the opportunities that the Acts provide for people looking to do business here". For this reason, Mr. Martínez insists on people getting better acquainted with the country, the structure of its private sector, and the business opportunities it offers. "Come to Puerto Rico", concludes Mr. Martínez candidly, "and see for yourself the achievements of a healthy working culture with reliable, enthusiastic people".
Bella Vista Hospital began when Adventist missionary William Dunscombe and his children and colleagues set up a medical center in las Mesas, With the wellbeing of the patients as its utmost priority, and offering many services besides strict medical
"We want to grow in the US with our services and our technology"
care, the hospital has managed to make remarkable trajectory and an outstanding reputation by keeping to the dictates of Adventist philosophy and a holistic approach to wellbeing, not focused merely on curing immediate illnesses but on achieving a long- lasting health. "We are here to serve, above all else", says Mr. Luis Rivera Maldonado, general manager of the Hospital, "and that makes a great difference for the patient".

In fact, the Hospital has experienced exponential growth since its foundation, and according to Mr. Rivera its success is largely due not only to the quality of their medical services, but also to the love and caring attitude with which they approach a patient's care, expressed in their most recent slogan, We care for you with our heart. "These are our most powerful weapons", Mr. Rivera confesses.
Nevertheless, the hospital would have not managed to outperform its competitors and reach its current standing as a medical institution without a parallel and equally important effort to provide top quality medical services to its patients. In fact, today the Hospital offers a number of specialized medical services among the most successful of which is their Community Center for Cancer, a one-of-its-kind program in which the efforts of doctors, nutritionists, social workers and chaplains are coordinated in order to offer cancer patients every possible care from diagnosis all the way through treatment and recovery. "Cancer is difficult to deal with in many senses", explains Mr. Rivera, "and we are happy to able to hold the patient's hand throughout all kinds of challenges".
In accordance to their philosophy, the Hospital pays great attention to the importance of spiritual guidance in recovery by directing an international school of chaplaincy in which new chaplains from all over Latin America are constantly under formation. The program has proven to be tremendously popular among patients, and it offers the possibility to work with chaplains of different faiths to suit the religious preferences of patients.
Aware of the consequences of a rapidly aging population due to the number of young professionals leaving Puerto Rico, the Hospital has centered all its efforts around out-patient care and elderly communities, and to such purpose run an orthopedics service among the largest in the area and including some of the best knee-transplant experts, as well as a Rehabilitation Center with 25 bed capacity, the only of its kind in the west of the country. Very recently they also inaugurated Nódulo Centinela, a procedure which allows them to identify the exact location of a tumor in order to optimize the efforts of the surgeon.
Six years ago the Hospital invested 1 million USD in acquiring the technology for providing gynecological and urological robotic surgery and training personnel for general surgical procedures. Such advancements, together with their varied out-patient services, their own health insurance system and a polyclinic equipped with physical therapy facilities and X-ray labs, allow them to go well beyond traditional hospitals and offer a veritably multidisciplinary health service. In fact, as opposed to many other institutions, Bella Vista works on direct patient admissions, allowing them to be independent of the emergency room and thus providing patients with the advantage of more direct access to their medical specialists. In the field of orthopedics, they are known for housing top notch surgeons that specialize in knee replacements.
And their efforts don't end there. Nearly twenty years ago the Hospital launched a Family Medicine Residency program that graduates six new doctors every year, is accredited by ACGME, the corresponding accrediting agency in the US, and has proven to be a continuous success. Moreover, the Hospital offers one of two gastroenterology services in the country, which is soon to move into a tower of its own, built to meet the needs of a largely growing demand for this particular service.
The Hospital has nevertheless faced, and is facing, many difficult challenges. Perhaps among the most pressing is the one created by changes in the payment system with which insurance companies compensate hospitals. Over the past three years the hospital system has been pressured into diminishing the number of hospitalized patient admissions and moving more people onto out-patient care, which has forced Bella Vista and other to adjust their spending, hiring and contracts practices. A second and not unrelated challenge is the growing lack of specialized practitioners, as medical plans continue to close their networks and are less willing to hire new doctors. "Together with the enticement of larger compensations and superior working conditions than those available to local doctors", explains Mr. Rivera, "many doctors decide to move to the US, leaving a considerable void in Puerto Rico".

Nevertheless, management at Bella Vista remains optimistic about the future, as many efforts are in motion to draw both practitioners and patients to the country. The advantages provided by a medical service of a comparable quality but significantly less expensive are without a doubt their most important weapon, as it provides a great opportunity for growth. In fact, the Hospital "We want to grow in the US with our services and our technology"enjoys the privilege of having been accredited by the Joint Commission of Hospitals, which already sets it aside from many other local institutions. And last year the Hospital was awarded for ranking among the first in Puerto Rico in quality improvement metrics. This has allowed Bella Vista, 60% of whose patients come from Medicare, to offer their services to the nearby citizens of Florida, who would be able to enjoy medical services of a standard equivalent to that of hospitals in the fifty states. "We are returning to those times in which so many people in the Caribbean came to Puerto Rico to receive medical treatment", explains Mr. Rivera with pride.
But their strategy also involves exploring the possibility of growth in the island itself, bringing to the metropolitan area not only their medical services but their health insurance coverage as well, in order to replicate a system that has already proven to be fruitful in Mayagüez and the west area of metropolitan San Juan. At the same time, the Hospital is eagerly supporting their residency scheme, which has secured them a place in ERAS, an entity that groups all medical residencies in the US and provides information to Latin American students. "They are attracted to our residency program because it is approved, and we speak Spanish, but we write in English", explains Mr. Rivera.
Also at the local level, the Hospital takes part in a variety of community initiatives, sponsoring the creation of health centers in shopping malls, public squares and other places where the Hospital sets up lab testing services and physical therapy clinics. These make a great hands-on parallel effort to their information campaign, through which the Hospital has become active in specialized publications, social media and the internet as well. The campaign will soon be reaching the television in order to inform about their surgery services, an area in which they have been focusing intently as more and more doctors choose to carry out their private surgical operations in the Hospital. They are extremely active in international congresses and related activities, and are part of numerous national and international networks of hospitals with which collaborate on a regular basis. "We are reconnecting with the network", explains Mr. Rivera, "which will surely help us become stronger and at the same time allow us to provide support for so many hospitals in Latin America that look up to Puerto Rico as the place to go and learn".
With so many advantages in the health sector, together with very high standards in medical care quality, Mr. Rivera is positive that Puerto Rico is a particularly fertile ground for future development, growth and improvement. "Hospitality is part of what we inherited from our ancestors, the Taino peoples, and our Puerto Rican and Latin American brothers and sisters can trust us to handle their medical conditions or procedures with the utmost care and the highest level of professionalism", concludes Mr. Rivera with a smile, "while at the same time enjoying a revitalizing tropical holiday in our friendly and beautiful country".