LMKR's story in Pakistan is a case study in how a generous and committed leadership can achieve success despite the odds.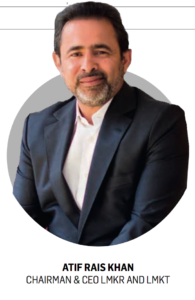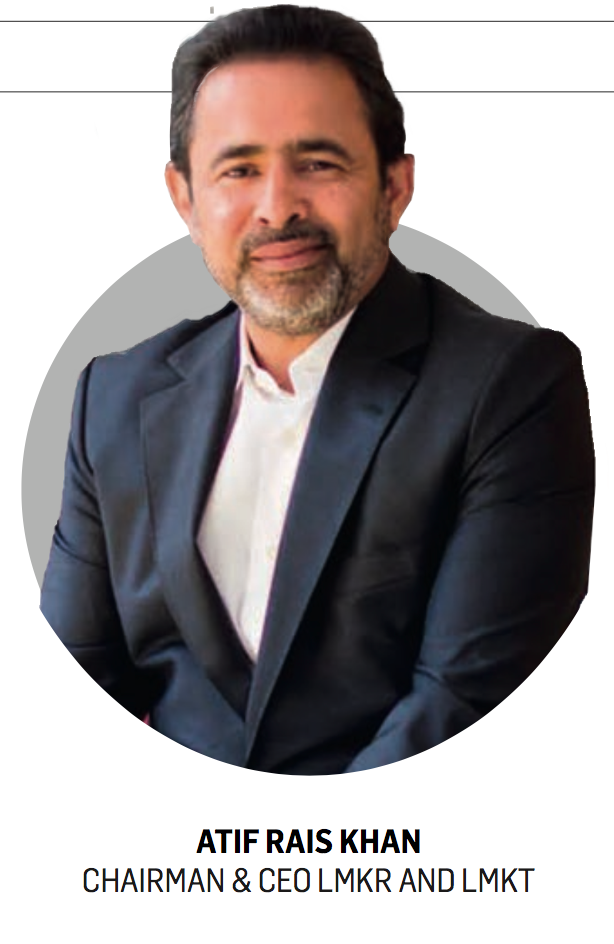 In 25 short years, LMKR has firmly established itself as a leading global petroleum technology service provider. With of ces in Houston, Denver, Calgary, Port of Spain, Dubai, Kuala Lumpur and Islamabad, LMKR provides interpretation, processing and data management services to clients in more than 80 countries including oil and gas giants like Halliburton, BP, Shell and ExxonMobil.
The man behind LMKR's success is serial entrepreneur, Atif Khan. His journey so far has seen him transform the global petroleum technology sector, create an award-winning information technology company and more recently revolutionize Pakistan's media space through a direct-to-home service. Under his leadership, LMKR has built an extensive exploration and production solutions portfolio including tools and technologies for harnessing Pakistan's enormous shale potential.
"We are a leading petroleum software provider in many key areas of the exploration and production value chain, especially in the U.S. independent market", says Atif Khan. "In a largely turbulent oil and gas global market, our focus on R&D (Research and Development) has helped LMKR establish and maintain its position in the industry."
Almost two decades ago, the company created Pakistan's first online exploration and production data repository as a result of a successful public-private partnership, which at the time was one of only three repositories of its kind in the world. Today, LMKR is investing heavily in technologies to tap unconventional resources of shale oil.
"Youth-led entrepreneurship is the future of our country but no matter how disruptive and inventive, ideas alone do not produce successful sustainable businesses"
Khan believes that LMKR's global alliances and experience working in the U.S. hydrocarbon market is a huge asset for tapping into the deep and complex shale structures in Pakistan. Exploitation of unconventional resources is vital for Pakistan to meet energy shortages, and to reduce oil and gas imports. With this in mind, LMKR along with Houston-based oil eld services company, NUTECH, conducted a comprehensive shale oil and gas study supported by the USAID, with an aim to ll a critical geological information gap on the shale potential of Pakistan, along with an economic feasibility assessment of shale gas and oil.
The findings revealed shale oil and gas recoverable reserves of 58 BSTB (Billion of Stock Tank Barrels )and 188 TCF (Thousand Cubic Feet), respectively in Pakistan. These discoveries have the potential to not only fuel supplies for another few decades but also create a positive economic impact on the country.
However, the economic engine of the future may not require hydrocarbons at all. This is especially true for Pakistan, a country that has the potential to produce 2.334 million MW (Molecular Weight) of electricity per year through photovoltaic and solar thermal systems.
In 2010, Khan cofounded LMKT, an independent information technology company to meet the local market's sustained IT (Information Technology) needs in transport, agriculture, governance and clean energy sectors. Over the last nine years, LMKT has worked with the government on various e-governance, agriculture and transportation initiatives, invested in various solar and wind technology ventures and has created the largest tech incubation footprint in Pakistan.
Innovation is most commonly a result of experience and new blood. Pakistan is a country with a significant youth bulge, where universities churn out IT graduates at a very high rate and good employment opportunities are hard to come by.
"There is a shortage of job creators in the country", explains Khan. "A vast majority of IT graduates have a great understanding of the technology but they lack the business acumen required to establish and run a business."
Throughout Khan's entrepreneurial journey, his focus on people has been a consistent factor. A key factor of LMKR's success has been its ability to discover and groom talent. The company's comprehensive induction and training programs help fresh graduates and young professionals get the skills and knowledge that is essential to get ahead in the industry. As a result, LMKR/T's current and former employees become global ambassadors for the business, an essential asset when it comes to forging industry alliances.
«Pakistan is a country of 220 million, 64% of which are under 30. These numbers translate into immense opportunity for business and investments as there is a limitless supply of talent and skilled resources. Therefore, don't miss the boat!»
Khan firmly believes that the practices and policies his different ventures have applied inhouse can have a tremendous impact to address the skills gap in the local IT sector. As a result, LMKT has become heavily involved in Pakistan's tech incubation space. They manage incubation centers in Karachi, Lahore and Peshawar, where it looks to provide young entrepreneurs with access to more experienced companies, as well as business trainings and access to capital funding.
LMKT's various incubation facilities not only aim to provide a conducive space for innovators and start-ups but also to create inventive, disruptive and sustainable solutions to tackle some of the most challenging problems faced by our society.
"Youth-led entrepreneurship is the future of our country but no matter how disruptive and inventive, ideas alone do not produce successful sustainable businesses," adds Khan. "Incubation centers provide the space where experienced mentors can offer idea-specific advice and address real deficiencies that can transform an idea into a business."
Incubation is not the only new avenue that LMKT is exploring: the company is now entering the Pakistan's media realm.
LMKT is investing heavily in direct-to-home (DTH) broadcasting through its venture Start- Times Communication, which is formed in partnership with StarTimes Group China. As part of this collaboration, StarTimes Group plans to make up to $ 300 million of foreign direct investment in the prospective expansion of the DTH business. LMKT will act as the local partner to provide content, technology and channel management services.
"Today, LMKR is investing heavily in technologies to tap unconventional resources of shale oil"
Khan is of the view that having a strong presence in the media space will allow LMKT to capture a significant portion of the urban and rural mindshare. This will enable LMKT to carry out effective awareness and advocacy campaigns on pressing development themes including education, health, governance and others.
The collaboration with StarTimes Group can help boost foreign investment, communication exchange and facilitate projects between both China and Pakistan. This partnership can also enhance cooperation between StarTimes' existing businesses in 22 African countries. Khan is of the view that such collaborations can enhance technological and cultural exchange between countries and regions.
Within their respective spheres, LMKR and LMKT have consistently strived to be agents of growth and change. Both companies are involved in various corporate social responsibility (CSR) programs to uplift local communities. LMKT regularly invests in public service projects that otherwise have difficulty raising funds. A latest example of this is an investment in Mohafiz, a lifesaving mobile application that broadcasts life-threatening situations to your nominated In Case of Emergency (ICE) contacts.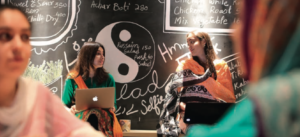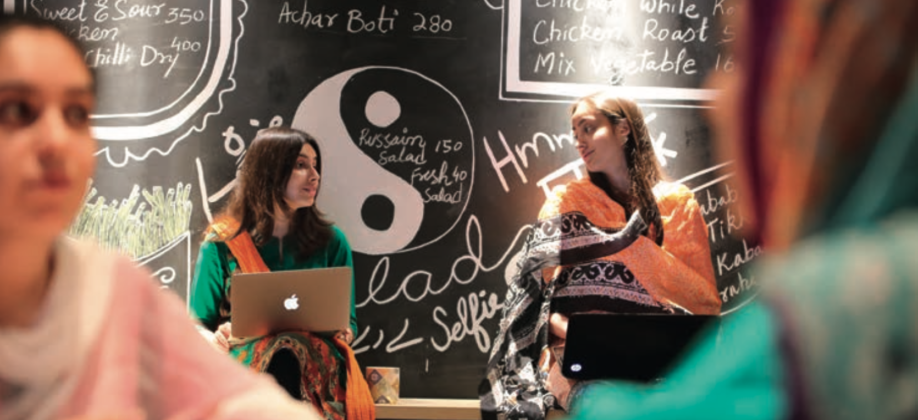 The collective vision of the combined group of companies is to be able to use technology as an enabler in transforming industries. Khan asserts that Pakistan offers immense opportunities to businesses as it moves to improve key development indicators across important sectors. While challenges persist, those who move now will have the opportunity to become important stakeholders in a digital- first economy.
Khan concludes: "Pakistan is a country of 220 million, 64% of which are under 30. These numbers translate into immense opportunity for business and investments as there is a limitless supply of talent and skilled resources. Therefore, don't miss the boat!"