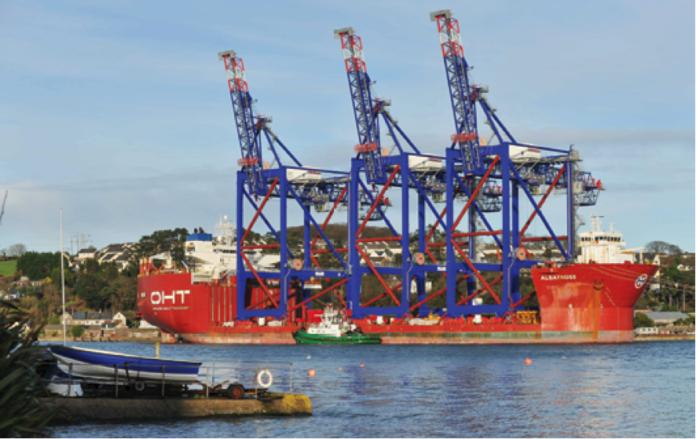 Puerto Rico, manufacturing powerhouse of the Americas
Composing more than 45% of the country's GDP and providing employment for 20% of the island, the Puerto Rican manufacturing industry has been one of the most diversified, vibrant and attractive industrial powerhouses in the world for over fifty years. Enjoying a highly-skilled, experienced and yet inexpensive workforce, a well-developed infrastructure that allows for easy communications within and without the island, and protection under the financial and intellectual property legal framework of the US, the country has provided a safe and stimulating environment for hundreds of foreign companies looking to base their operations abroad.
Of the many advanced manufacturing activities carried out in the island, among which those of biotechnology, medical devices and food manufacturing stand out, the most important one is certainly the pharmaceutical sector, which encompasses more than half of all industrial production, comprises nearly half of total exports, and hosts more than 80 plants of some of the top multinational companies, in which sixteen of the top twenty selling drugs in the US mainland are produced.
Coordinating such efforts and promoting the growth and development of the sector is the Puerto Rico Manufacturers Association (PRMA), which today provides 60% of contributions on revenues to the Treasury Department and plays a major role in the economic activity of the country. "We have a board that represents all sectors", explains Mr. Rodrigo Masses, President of PRMA, "and we are expanding our services to cover non-traditional sectors such as tourism and health because they are having a major impact on the local economy". In fact, the Association is intent not only on expanding the opportunities of current companies, but on fostering the development of young or new sectors, such as the aerospace, defense and agricultural industries, mainly by encouraging government reforms regarding the distribution of incentives and the transitioning of costs to the private sector in order to modernize its activities. "We need to have, for example, a sustainable and competitive energy system in Puerto Rico", explains Mr. Masses, "and the same goes for the state's Health Fund, and other government programs that need to be effective, result-oriented and collaborative with the private sector, so as to foster an innovative, world-class industry".
Overall, Mr. Masses believes that the broad role of the Association is to promote an atmosphere of optimism regarding the many possibilities of one of the most privileged places in the world for doing business. "And this is how we will make of Puerto Rico a real "puerto rico", a rich port", Mr. Masses concludes.