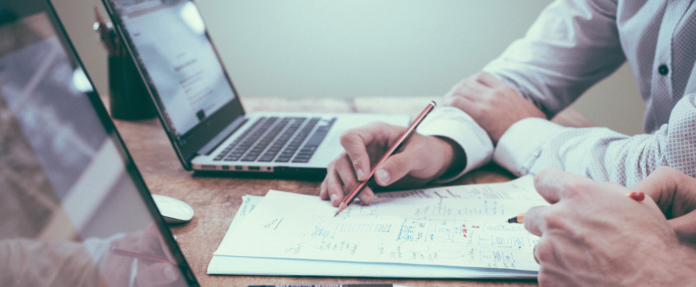 Over the past decade, many international insurance companies have decided to establish operations in Puerto Rico, as a base from which to penetrate both the US mainland market and the fast-growing markets of Latin America. The reasons for their choice are mainly related to the incomparable financial and legal advantages offered to such companies by the American tax framework for Puerto Rico, but also to the efforts of the Office of the Commissioner of Insurance Puerto Rico (OCI), which has centered the objectives of their international insurers and reinsurers division on promoting the country as an important member of the international insurance arena, and as the ideal platform from which to conduct business in the region.
In fact, Puerto Rico's economy enjoys a large degree of autonomy with respect to the US Tax Code, and specifically addresses the needs of different sectors through a specific legal framework for investments, branching and operations, and by offering efficient regulatory solutions. With respect to the insurance arena, regulation is overseen by the International Insurance Center (IIC), which provides a competitive environment for reinsurers to cover risks in and out of Puerto Rico under a secure and flexible regulatory system, with attractive tax benefits. Within the IIC, international insurance entities have various alternative ways to organize and operate. They may operate as holding companies, if an entity holds interests in an international insurer, as international insurers if they are organized to conduct business outside Puerto Rico, as a branch of a foreign insurer, if they only maintain offices in Puerto Rico, or as a protected cell company, if they intend to establish and operate one or more segregate assets plans, for which they
require approval from the Commissioner.
Moreover, tax exemptions conferred under the respective Acts include exemptions on premium taxes, dividends and other profit distributions, municipal franchises, real and personal property taxes and a USD 1.2 million tax exemption on net income, among many others. In this way, protected under the umbrella of the US legal framework, but enjoying numerous benefits particular to the island, insurance companies struggle to find a better environment in which to carry out their operations, and that is how the OCI today regulates dozens of domestic insurers and hundreds of foreign insurers and reinsurers, making Puerto Rico the largest insurance market in Latin America.
Such position, furthermore, has only become stronger since Puerto Rico became and accredited member of the National Association of Insurance Commissioners (NAIC), and since the OCI became a participating member of the Association of Insurance Superintendents of Latin America (ASSAL), which allowed Puerto Rico to compete with jurisdictions such as Bermuda, the Cayman Islands and Vermont, which for years have successfully engaged in promoting this type of activity. As the sector continues to grow and companies continue to arrive, the insurance arena in Puerto Rico promises a bright future ahead, and a safe business environment for local and foreign investments.
Myriad Benefits Inc. Was founded in 2004, and less than 13 years later is already one of the leading insurance agencies in Puerto Rico, providing services of the highest quality in health, property, life and human resources. Coming from the insurance sector, Mr. and Ms. Figueroa created a synergy between their deep understanding of how insurance companies work, an agile and efficient structure that makes them flexible and adaptable, and a selected team of professionals, enabling them to meet the requirements of their clients by creating tailored solutions and seeing them through with expeditiousness. "We hire experienced, knowledgeable professionals, but with an eagerness for learning and improving in order to expand the range of solutions we can offer our clients", explains Ms. Figueroa, the company's vice president. A good example of this resourcefulness is indeed their work with the Electric Power Authority, for whom they found a way to save close to USD 33 million in three years by carrying out a thorough analysis of the company's membership, benefits and financing methods, and ultimately reevaluating and changing their auctioning process for so as to maximize its flexibility and allow it to negotiate RFPs, while maintaining the transparency and reliability of the selection process.
Despite a heterogeneous client base, composed of everything from government agencies to private manufacturers, pharmaceuticals, supermarkets, schools and hospitals, the agency nevertheless treats all its clients as business partners, becoming a sort of operational right hand in charge of all aspects of insurance. "We provide constant support for our clients while we are working with them", explains Mr. Figueroa, "by giving them information that will allow them to make the best decisions for their team, their employees and their finances; we are a lot more than a broker, we're a lot more like a business partner".
Among the top ten island insurance brokerage companies in the country according to the Book of Business of Caribbean Business magazine, and having experienced continuous growth since its foundation, Myriad is also one of the few local companies to specialize in Medical Plans. "Most big brokers work only on collective insurance, and many focus on contingency and property and then they tackle medical plans", explains Ms. Figueroa. "We do the other way around: we work with medical plans first, and we work with individuals as well as groups; we are not typical brokers". Thus by managing individual and collective strategies simultaneously, and at the same time maintaining a strict code of honesty and professionalism, the company has managed to create close relationships with its clients, which often put the whole of their insurance deals in their hands.
Without a doubt the biggest challenge for the company has been the difficult situation fiscal and economic situation the country has been going through for the past decade. As jobs become scarce and government funds for health and other important service sectors decrease, the insurance market becomes directly affected, and companies like Myriad are forced to adapt, with speed and with intelligence, to changing circumstances. "There are forces in the market that are beyond our control, and as things get tough people begin to make hasty decisions", says Mr. Figueroa, choosing his words carefully. "The market is based on relationships that sometimes weigh more than performance, but we have no intention on risking our reputation, and intend to keep the strict ethical code we have always followed". Instead, the company has managed to enlarge its reputation precisely by taking on difficult accounts or clients and seeing them through to success, a process from which they have gained great experience. "This has opened a lot of doors for us", adds Ms. Figueroa eloquently, "because companies value our ability to find solutions where others see only problems, and to grow steadily in the face of adversity while others race to the top and then plummet".
Accordingly, the company is optimistic about the future and confident that by focusing on providing reliable and consistent services, while at the same time expanding the range of possibilities offered to clients well beyond those of a traditional broker, they will continue to grow. Certainly good proof of this is that so many among their clients have remained loyal to the company for years, including BDO, their first client, but also companies from different sectors and of different types, such as Supermax Spuermarkets, the Tech Group and Atlantis Health Care, one on side, and the University of Puerto Rico Unions, the Commerce and Export Company and a number of municipalities such as Canóvanas and Nagubo, on the other. In view of this, the company has begun to carry out preliminary research and to lay down the groundwork for a future expansion. "We want to be extra careful in choosing the right place and time for taking this step", explains Mr. Figueroa, "and we have been attending conferences and seminars on the subject in order to learn as much as we can about it".
In the meantime, the company's marketing team is dedicated to researching the market on the lookout for new competitors, new investors in the country and prospective moves, constantly identifying relevant entities, selecting them and contacting them about the services they offer. By ensuring an appearance online and in the social media, mostly by publicizing their social and educational work, the company is ensuring potential clients are aware of their abilities and of their reputation. A parallel team keeps constantly in touch with current clients evaluating their needs and informing them of other services, insurance policies, and all the licenses that authorize them to carry out business and in this way have put in motion a system whereby satisfied clients are constantly referring them to potential ones, Moreover, the company is an active member of the Puerto Rican Products Association, the Puerto Rico Manufacturers Association and the Chamber of Commerce, and most importantly of the National Minority Supplier Development Council of Puerto Rico, which has certified them two years in a row. "This is a very interesting entity", adds Ms. Figueroa, "as foreign companies interested in doing business in Puerto Rico usually go to them to find out about the relevant companies that they have certified, so it is a great way to make ourselves known".
With a company well-established locally, free of ties to larger foreign players, and composed of a highly-qualified team of professionals and an administration well- versed in the ins and outs of the insurance industry, Myriad benefits certainly has the upper hand in gaining access to the most reliable, complete and correct information for their clients, and thus to offer the best service available. "What makes us stand out from the others is ultimately our flexibility, which allows to work closely with our clients, and our tenacity", explains Mr. Figueroa, "which has seen us through very difficult moments, and has helped us emerge from them stronger, and ready to face any new challenge". And to these two qualities, Ms. Figueroa would add a third: "the authenticity of the people of Puerto Rico, which is what makes us brave, creative, hard-working and always hopeful for a future in which we can all thrive, and in which Myriad will keep providing all clients, old or new, with a myriad of options and solutions".